Little princess of Savoia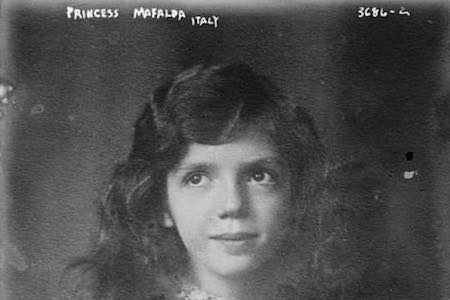 Mafalda of Savoya was born in November 1902. With a silver spoon in her mouth. She liked music and arts, as her mother did. 
Together with her mom, Queen Elena, and sisters she'd visit the wounded during World War I. And soon her reputation was that of a caring young girl.  Maybe not the prettiest princess, but one with a golden heart.
The Princess Mafalda goes down
In 1909, when Mafalda was just seven, a steamer was named after her. An honour given to her elder sister Jolanda two years earlier. That ship sank immediately after launching. 
But the SS Principess Mafalda had an even worse fate. It too sank, but carrying 1,200 people of whom over 300 drowned. While the orchestra played 'La marcia Reale'. Most of the victims were Italian immigrants on their way to Brasil and Argentina.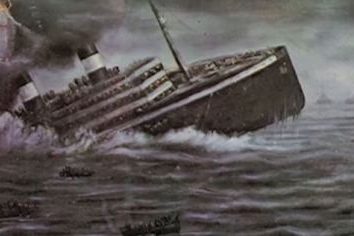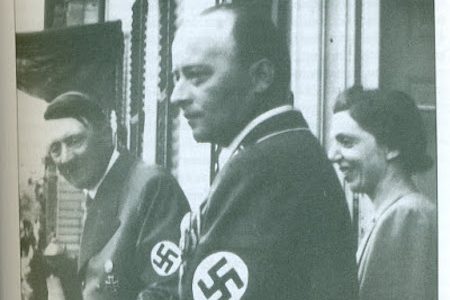 Princesses marry princes. So it goes. Mafalda married Phillip of Hesse in 1925. A German prince and grandson of Emperor Frederick III. Phillip and his brother embraced National Socialism.
The couple, it seems, worked as intermediary. Between the German Nazi movement and Italian fascists. And till the war broke out, things looked bright for the couple and their offspring.
By 1943 the situation worsened. Italy surrendered to the Allied Powers. The top Nazi suspected Mafalda and her husband of working against the war effort. They arrested Mafalda in September 1943 and brought her to the concentration camp of Buchenwald. 
She got seriously wounded due to Allied bombing in 1944 and died soon after.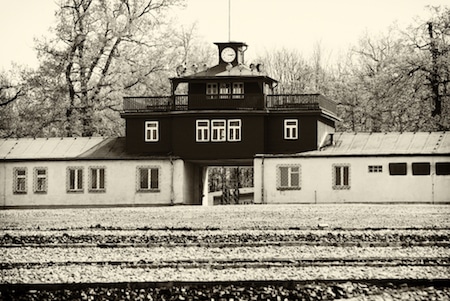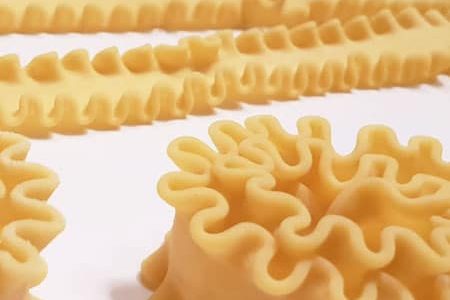 Mafalde are a particular form of pasta. Flat strips with curled up borders. Some say this represents Princess Mafalda's curly hair. 
The pasta comes also in a shorter version, called Mafaldine. Thought the same pasta is also known as reginelle (little queens). Excellent with tomato sauce. With or without fresh ricotta.
The Sicilian Margherite are slightly different. Having one straight and one curled up border.
Probably the most iconic bread in Palermo, Sicily, is the 'mafalda'. A sandwich made with durum wheat flour and topped off with sesame seeds. 
The crunchiness contrast wonderfully with the soft inside. Sesame, ubiquitous in the Sicilian cuisine, sets it apart from other sandwiches.
The real Italian sandwich: a mafalda with two sliced of mortadella.