Gioacchino Purpura is more than a beer expert and pioneer. Meeting him outside his beer-bar is somehow bewildering. As if he were an essential part of it, undetachable, a load bearing wall. A bit like seeing your high school teacher waiting tables at a wedding reception. That is how he and the bar have grown together. More than getting used to the idea of having him in our office, while talking to him, we felt as being at Luppolo. 
It is far from obvious for a Sicilian to get involved with beer. This is the land of wine after all. Close to unbelievable though it was to open a beer – bar. Coming back from a trip to Milano, years ago, he brought a brewery set. And although the brew was hardly drinkable, the love for beer lingered on. Years later, during a move, that same set came out again. And this "Aladdin lamp" triggered the idea of opening a beer-bar. It took love and commitment to go against the main stream mentality. When even a beer importer wanted to be paid in advance, Gioacchino's faith was bruised but not broken.
Beer has been present in Sicily. At least, run-of-the-mill beer. A summer drink with no ambition whatsoever. Or as a drink to accompany pizza on Saturday evening. Sicilians simply didn't have a drinking culture, let alone a beer culture. The beer cult was far away and looked upon with suspect. A small group of aficionados were considered, in the best case, as odd. That was the scene against which 'Luppolo' opened its doors. Talking about courage…
Luppolo, the eighth dwarf
There is some wordplay going on in the name of the beer bar. 'Luppolo' is Italian for hop. And where as the English names of Snow White's dwarfs end in -y- (Sleepy, Sneezy, Dopey etc) the Italian ones end in -lo- (Pisolo, Mammolo, Brontolo etc). Luppolo therefore became the eighth dwarf, l'ottavo nano. Any reference to Gioacchino's height and beard are strictly coincidental.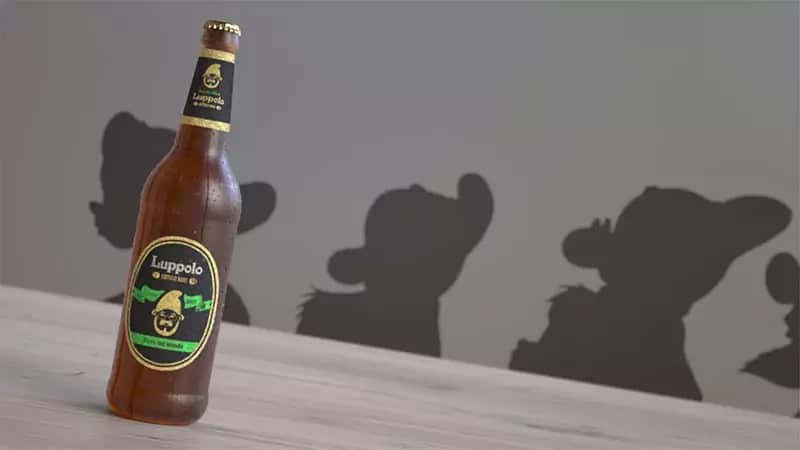 The times are a' changin'
If not immediate, almost immediate the place became a landmark in the city. Luppolo insisted in keeping the shop independent. Why? Because that way Gioacchino was able to navigate, choosing his own course. He trains his staff carefully, initiating them to the world of artisanal beer. For years now he takes them along to the major beer fairs. They offer twice as many draft beers since they opened, and the devout search for new beers continues. 
At Luppolo people come to drink and enjoy beer more than tasting it. Where wine and the relative business has boomed over the last years, beer follows a different route. Gioacchino keeps selling beer and but beer. And clients seem to like this consequence. No food and beer paring, no fancy sampling sessions. A by now steady draft is  IPA (India Pale Ale) while others come and go.
What has changed over the years? Well, where there just used to be industrial beer in Sicily, now one can find a fine selection of local brews. About 90% are craft beers today.  Most are still foreign producers: Belgium, England and Germany in particular. They produce evergreens that are always in demand.  There are though many interesting things happening in Italy too. Elvo and Jungle Juice are a good examples, Gioacchino says. Breweries that have always been active and searching for novelties. Which, very often, deals with rediscovering rather than discovering. Beer, as we know, has been around from time immemorial. 
What can Sicily add to the world of beer? For sure beer can be enriched with local products such as citrus or other fruits. There are some interesting breweries in Sicily, Alveria in Syracuse, Yblon in Ragusa or Epica from Sinagra, Messina. But the question could as well be reversed: what has the world of beer to offer to Sicily? Because until today beer, especially craft beer, hasn't rooted yet.
It's not just his staff he keeps updated on the world of beer. The day before our interview Luppolo had an illustrious guest. Josif Vezzoli, a master brewer and 'big' of the beer scene, came over for a talk. That was an excellent opportunity to get updated on what happens nowadays, and on how fermentation itself is being revisited. Josif who brews for Elvo presented his newest product, Il Salto Triplo (Triple jump). A beer he created in collaboration with Croce di Malto.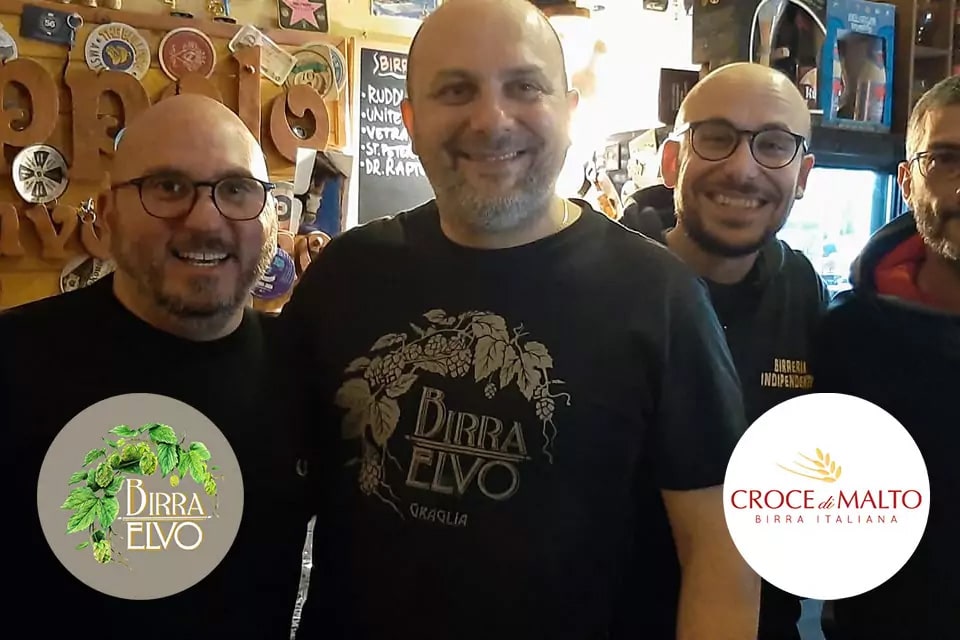 My favorite things (at Luppolo)
Asked if he had a favorite beer, Gioacchino had to think. Hard. He started by saying 'Keller' beer but quickly added 'Bock'. After which he completed the list with IPA, stout and triple. I believe he would have continued if not interrupted by laughter. Probably the question was as inopportune as asking a father who is favorite child is. So going through all beers Luppolo offers, is a fatherly thing…
What is 'nasuki!' for Gioacchino? The popularity of Luppolo says it loud and clear: he believed in beer, and right he was. The importer that wanted to be paid in advance…water under the bridge. The mere fact importers now come over to offer their products is emblematic…