Polpette with limone. That shows how versatile both products are. It would be wrong to translate polpette as meatballs. They might as well contain fish or vegetables. And lemon will always, magically, fit in. 
And it is not only the juice you use. Try to add the zest in the mixture. Just be sure your lemon is organic. 
The polpette are rolled in flour before being fried in a pan. So the added lemon juice thickens into a creamy sauce. Served as aperitif or starter they never delude.
If it is so simple and so tasty, why is so little known? Why the reluctance? Probably it only a mere preconception standing in the way of world wide success. 
There are a few interesting variations. In Northern Italy people use butter. In the South olive oil. Nobody uses cream. The creaminess derives from stirring –risottare – the pasta. Stir fresh boiled pasta with lemon juice and oil/butter. Add a ladle of cooking water. You should obtain an emulsion. Mantecare is the word you're looking for in Italian. To adding of fresh minced mint leads straight to heaven.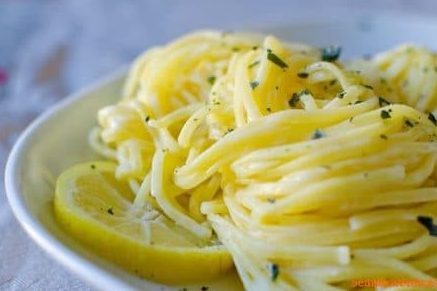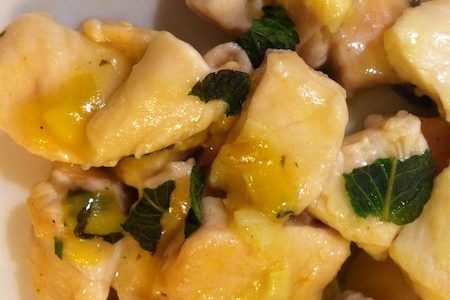 Pollo al limone. A Sicilian classic. Easy to prepare, great taste guaranteed. The use of fresh lemon is fundamental. Older lemons and especially ready-made juice tend to be tart. 
Soak the chicken strips in lemon juice before coating them with flour. Use the remaining juice to made the sauce.
Some add a splash of white wine. But no wine can cope with lemon. Better add some tepid water or broth. And serve the wine to accompany the dish.
Lemon chicken does not go with pasta. If anything, serve with bread to mop up the sauce.
Italians and Sicilians often complain about food-appropriation. And the critics regard Americanized dished. Pasta with meatballs or Hawaiian pineapple pizza. Just to name two. 
So here is a Sicilianized version of an American classic. No Key limes but limone verdello. No Graham cracker crust. But plain and simple shortcrust. We keep the condensed milk and eggs.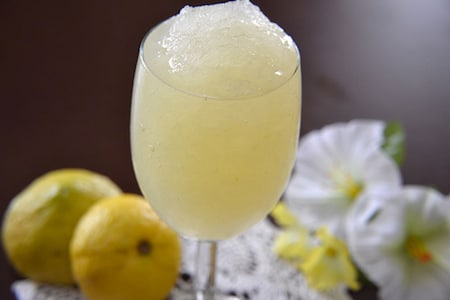 Granita di limone can close a meal. As it can be eaten for breakfast. This is a recipe with a long history. It goes all the way back to the Arab domination of Sicily in about 1000. The alterations over the years lead us to granita. Lemon juice, water and sugar. Slowly cooled down. 
Granita di limone is a summer dish. By excellence.