Lentil pasta: healthy, tasty and surprising. A champion of the south, best winter evening company possible. Have it once, and you'll have it again. If there is any pasta leftover, reheat it the following day – or the other one still – and apart for having your lunch ready, you are in for a new culinary sensation.
Ingredients for four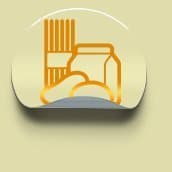 320 grams of pasta, preferably short pasta such as pennette or ditaloni
200 grams of lentil, preferably the dry once; if you are going to use a tin, use around the double. 
100 grams of tomato paste or 150 of tomato sauce
1 litre of vegetal broth
2 carrots
2 celery stalks
1 big onion
A clove of garlic
Rosemary and thyme
Parmesan cheese
Preparation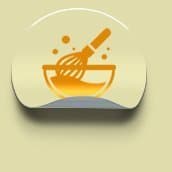 Sauté the diced carrot, celery and onion in a pot, then add the garlic, rosemary and thyme. Stir, add lentils and cover with broth. Let it simmer away for 40 to 50 minutes. Popping one in your mouth is the best way to find out if they are ready: hard and crunchy, no; soft and smooth, yes. Add the tomato paste and leave it on a very low fire (or well covered off the stove) for 20 minutes.
Use an immersion blender to cream the lot down but do not overdo it: leave some of the lentils intact.
Add the drained pasta to the lentils or vice versa. Add your cup of cooking water and stir. Serve with cheese.
Free advice on the lentil
Lentils come in various forms, colors and shapes. For this recipe you should avoid the decorticated ones. Sicily produces some of the finest variations: Ustica, Vilalba or Leonforte just to name some. The lentil is called 'lens culinaris'. I rest my case.