Lenticchie are legumes and among the most versatile and nutritious foods available.
Legumes are typically low in fat, contain no cholesterol, and are high in folate, potassium, iron and magnesium. They also contain beneficial fats and soluble and insoluble fiber. A good source of protein, legumes can be a healthy substitute for meat, which has more fat and cholesterol.
Canadian lentils are now ubiquitous in Europe. And in Italy. This is a recent and rather sad phenomenon. Until 2011 lenticchie Canadese were banned in Europe. They contain a dangerous amount of glyphosate. A product used to mature lentil (and wheat) artificially. And is alleged to be harmful for people's health.
Ever since the European Commission raised the tolerated amount of glyphosate in food. And now supermarkets have mainly cheap Canadian lentils on the shelves.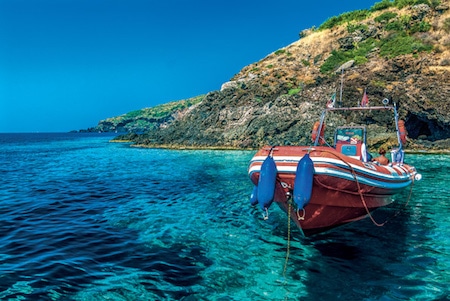 Ustica is a small island North of Palermo. And it produces delicious, small lentils. The plants grow on volcanic soil. They need no fertiliser and much of the productions hasn't changed over the years. A product so pure the local authority decided to protect them.
Locals prepare the lentils as soup or with pasta. Both are simply divine.
Lenticchie di Villalba are famous for many reasons. Until the mid sixties they produced more than 30% of the Italian lentil harvest. Ideal soil and cheap labor helped.
Villalba is the also the town infamous linked with mobster Don Vizzini. Calogero Vizzini was probably one of the first mobster to cure his appearance. He tried hard to come over as a helper, a protector. While instead he was a cold blooded killer. 
Villalba lentils contain much iron and little potassium and phosphorous.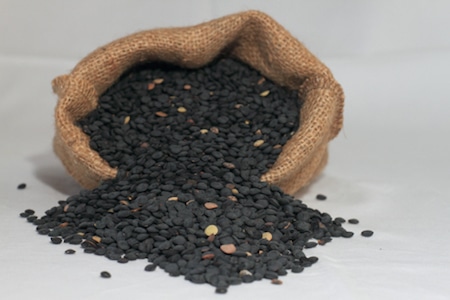 Leonforte lenticchie are small, black and rare. That is the reason why they come as 'beluga' lentils, after the famous caviar.
And just as with beluga caviar, there is a lot of fake product going around. Not even all that surprising since the lentils can cost ten times as much as Canadian ones.
It is very well worth spending some good money. It is not a mere ingredient, it is a protagonist.
Most lentil cultivating countries make lentil soup. The reason? It's simple and delicious. Or better, simply delicious. Some pass the lentils, some add more than others. Whatever you do, it remains a healthy filling dish.
Esau was  prepared to give up his birthright for a pot of fragrant lentil soup. His brother Jacob knew he wouldn't resist.  
Another wonderful way to have leftover lentils: golden globes.