Having raw Italian shrimp is a treat. And it is not that easy to find it on the menu. You need the freshest shrimp imaginable. From the sea to your plate.
Leave the tails on. Some serve them shelled but with the head on. A matter of presenting, no more. Serve with a drizzle of olive oil. No lemon, no salt. Let alone other seasoning.
It is not without danger. Raw seafood can be the cause of food poisoning. A risk many seem willing to take.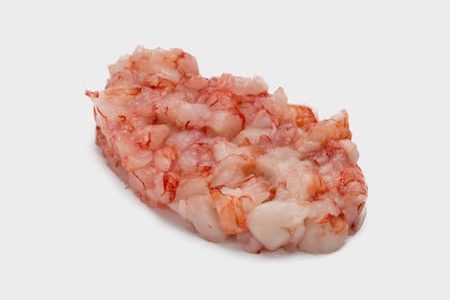 Still raw but a little less. Cut fresh and deveined shrimp up. Not too finely, leave some bite. Season with lemon juice, olive oil and fresh herbs.
When using Gambero Rosso di Mazara, substitute lemon with tangerine juice.  And add some red pepper. Leave it alone for about half an hour.
Apart from being delicious, it is considered aphrodisiacal. Excellent as a starter dish.
What is more Italian than pasta? Shrimp spaghetti is therefore a classic. Serve with shelled shrimp, please. Use the shells and heads to make a fine broth.
The ideal technique to prepare this dish is 'risottare'. Tossing your pasta in a pan, adding broth. This results in a creamy pasta.
Add the shrimp towards the end. It needs no more than three minutes to cook through.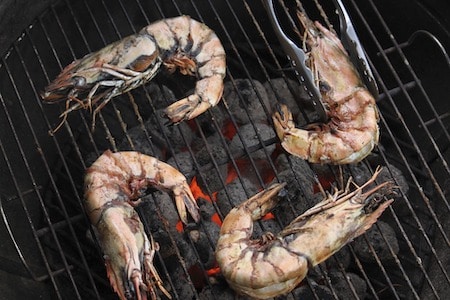 When grilling shrimp, leave the shells on. They protect against the heat. And the juices remain trapped inside.
Don't forget to devein. Make a small incision just under the head and remove the digestive tract.
Italian style shrimp comes without seasoning. The result depends on the quality of the ingredients and the cook.
Do you like your shrimp fully cooked? Let's get frying then. Start by making a nice coating. May we suggest the Sicilian breading? Breadcrumbs, grated cheese and oregano.
Oil your Italian shrimp and pass them through the coating. Fry for no more than two minutes. And serve them piping hot.
Leave the tails on. It makes eating easier.