Let's get this straight right now: your cooking is not going to impress any of your Italian friends or Italians in general. That can be done only by their granny, mum and maybe an aunt. We will give you some history, some social background, some shaky anthropological explanation, enough material to talk your guests in liking what you serve them.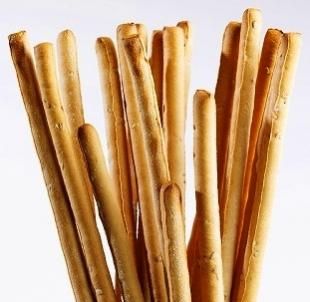 To be save, start serving wine before the food arrives, do not offer but plain breadsticks while they wait, and make them wait till they are really hungry, when the complaint becomes unison and the despair kicks in.
This is what Italian restaurateurs do when organising a wedding. Cooking for two hundred or more people implies mediocre quality, and only real hunger can cover that.
Food is usually served two hours after average lunch or dinner time, so at three thirty in the afternoon, ten o'clock in the evening. People will eat as if there is no tomorrow, and so honoring the kitchen and cooking.
When your guests are digging in and still rather sober, tell them a little story. How you ate that same food you're serving them somewhere in Italy. Somewhere off the beaten track, where no tourist ever set foot. How this little family run trattoria – have a name in mind but take your time to come up with it, here are some nominees: al castello, da Pino, la barca – prepared the food in a tiny kitchen, and only after long insisting the eighty-six year old granny gave her recipe.
If somebody points out you do not speak any Italian, tell them you were translated by a stunningly beautiful granddaughter called Claudia, pause and smile, as if remembering her. The alternative being  Claudio, the handsome waiter with pitch black hair and big, big eyes.
Think well about the music you propose. Classical or serious music will emphasis the fact your cooking pretends to have class. Remember, the higher you go, the harder you fall. Bearable and acceptable jazz music leaves some space for innovating recipes while pop music usually bends in well with mediocracy. Music may distract people from food, and you should judge whether that is the case. Opera music for example is excellent for dinners: people recognize the famous bits and ignore the rest. That translates easily to eating: appreciate the known, obliterate the concoction and painful mistakes.
Wine can and should be Italian; it is usually cheaper than French wine and sometimes even good. Why don't you buy some normal bottles instead of the usual party box or two-liter bottles? Italy is the world's largest producer and only fifth consumer, leaving you with a wide choice. With none of the presumption of the French wine, ten times as much experience as the Americans and an example to the rest of the world. It would be a pity not to go Italian. What you pay is what you get is correct especially for the cheaper wines. Don't say you weren't warned.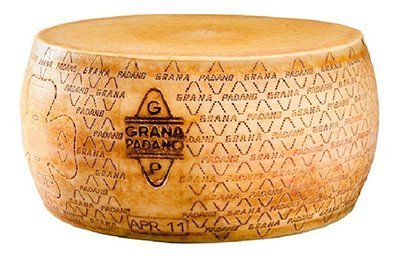 Avoid serving dishes your guests may know and therefor can compare. Lasagne, cannelloni and bolognese should never display on your dinner table, at least not the one made by you. By preparing pasta, one may keep the cost low and quality high. The carb protein rate can be stretched to one to five.
Make sure you have cheese on the table. Grate it on the spot, especially if you paid good money for it. Nowadays most people recognise Parmigiano cheese and if your guest don't, innocently mention the price per kilo before serving your food.
Don't let your guests recover between courses. They might get hungry again. Make sure the succession of dishes is fast. If you know there will be a lull due to technical reasons, then cover the waiting time with nibbles. The greatest disgrace for an Italian cook are hungry clients. A hungry mob, they know, if an angry mob. 
A last piece of advice is to invest in cheese or olives or some spread. Make sure to tell your guests an Italian guy who works in your office or the Italian girlfriend of a friend brought them last week from Italy; so be sure no label, writing or packaging shows.
Have a region in mind when asked where it comes from. Do not use the better known regions, come up with a name as Umbria or Marche (pronounced as mar-keh).
If you are going to serve on the spaghetti dishes, make sure to learn how to eat them without using a spoon. It is important you master this skill because you will be teaching your guests how to do it.
A perfect opportunity to stand behind the person you fancy, put your hand on theirs and show how to twist the fork.

A life saver, your life saver, is a liquor called Amaro, meaning bitter in Italian. Some say it helps to digest and I'd advise you to tell your guests the same. Closer to the truth is the fact that the strong dark viscous liquid kicks in as a mule. It often erases most of what came just before and everything of what comes after. With some luck the person you fancy will have no recollection of the evening. Buon appetito