L'immacolata concezione, the immaculate conception. The catholic doctrine saying Mary was born free of the original sin. A burden human catholic bear since Adam and Eve disobeyed God. Not the virgin Mary though. Enough to have a day off in Italy. Crafty as they are, Italians start the festivities on the eve. 
People gather, eat, drink and play games. The following day dedicate to more eating and setting up the Christmas tree. 
Let's not forget wish Concetta/o a happy name day. bir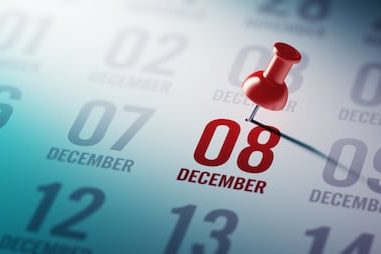 L' Immacolata tradition in Sicily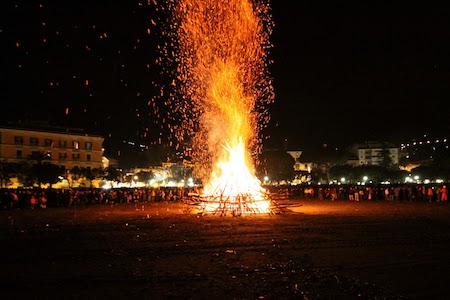 The celebration of the immacolata is rather recent. Only in 1854 pope Pius IX made it an official recurring event. In Sicily however the tradition goes back far earlier. The Immaculate Madonna was the patron of the reign of Two Sicilies. And all over the island processions and traditions go on till today. Quite spectacular are the bonfires of Canicattì and Segesta.
Sicily likes to celebrate saints with food. Arancine for Saint Lucy, sweets for Saint Barbara. Just to name two. 
Food is central in Sicilian festivities. And it is no different for l'immacolata. In Palermo people have sfincione. Especially on the eve of the festivity. Battered and fried vegetables are all over the island. A must are the fried cardoons stalks. Scacciate on the other hands is an Eastern Sicilian affair. 
Another classic is salted cod (baccalà) in tomato sauce with raisins. Lasagne and pasta al forno are valid alternatives.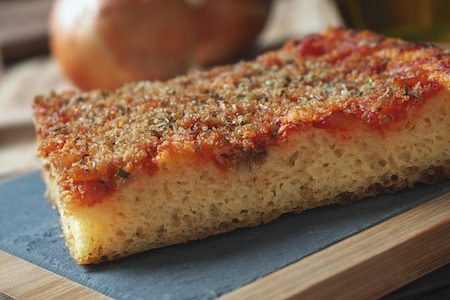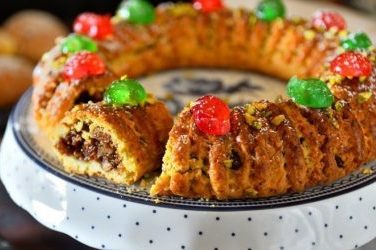 Buccellato is more than just a sweet. The ring-shape refers to the crown of the immacolata. The shortcrust pastries hides a rich filling. Inside it has a personal and often secret mix. Dried figs, almonds, cured citrus rind. Even chocolate.
Nipitiddata may look similar. But don't tell people from Messina. The filling is indeed less dense, even soft.
L'immacolata and the tree
L'immacolata comes in two movements. The eve starts with a late dinner. Often with food that does not require cutlery. So card games can go on without interruption. Sicilians like their card games. And the eve heralds almost daily playing till the Epiphany. Small change saved during the year finally gets it reason to be.
In the morning the Christmas tree and its decoration appear. A family tradition to who few renounce. Die-hards set up the nativity scene. Keeping baby Jesus in the box for another two weeks.
After the morning fatigue more food appears. Often elaborated pasta followed by fried cod. The rest of the day people continue to play cards. Is it clear why Sicilians adore this day?