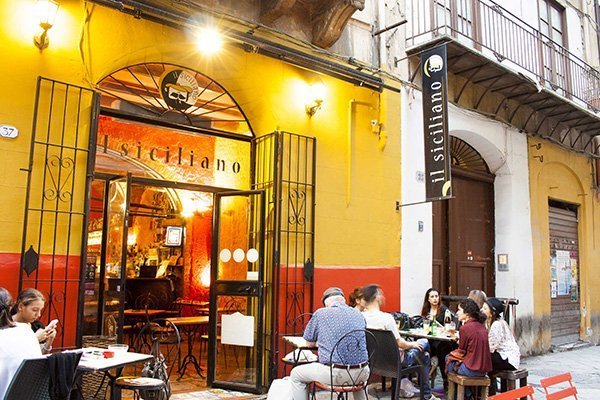 The location of this pub could hardly be any better. Spot in the centre, in a lively narrow street. No cars, no motorbikes passing there. The bright facade of 'il Siciliano' says a lot about the atmosphere of this place. Inside the references to Sicily are everywhere.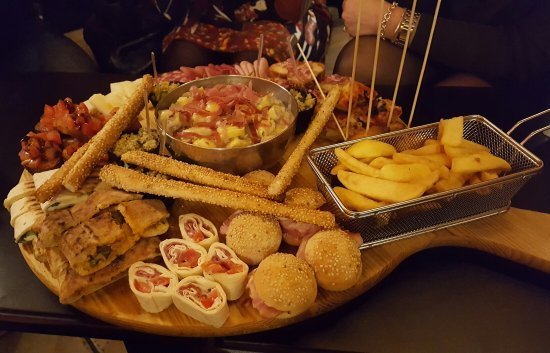 Having an aperitif is relatively new in Sicily. Born in the north, shaped in the south. More than just having a drink, here food claims it place. As it so often does in the south, food is taken seriously. At 'il Siciliano' there is no ado with buffets. Every drink comes with a full plate. Il Siciliano A wonderful way of starting an evening in town.
For any information on the live concerts, check their website: www.ilsicilianopalermo.it. An unforgettable experience. Don't be late, the place tends to fill up rather fast.
A nice feature that strikes is the variety of the public. Where other areas and pub may be reserved for a certain age group, here age does not seem to exist. That is what it gives the familiar aspect. As cousy being together, having a nice time. After all, having a good time is pretty ageless, right?
The house specialty are the cocktails. Classics and new inventions. From Negroni to the newest amaro cocktails, all mixed as good as they get. The beer and wine list is very interesting too. They have a truly extensive reserve of Sicilian wines. Sitting in or out, watching people go by. Or enjoy yourself with friends. The staff is always helpful and speak decent English.