Il Gattopardo, The Leopard turns 60. Visconti's film based on the homonymous book is now a classic. But as it goes, it didn't go off without a hitch.
Burt Lancaster wasn't even among the actors Visconti saw as his prince of Salina. Not even after Nicolai Cherkasov bluntly refused. So he considered  Anthony Quinn and Spencer Tracy. But the American partner Fox gave him Burt Lancaster. Though angry at first, they became life long friend afterwards.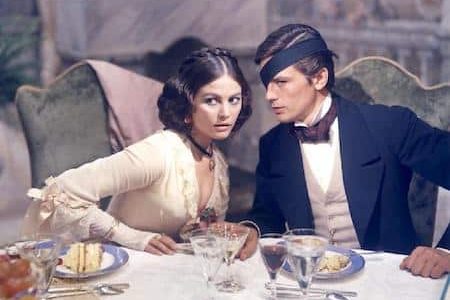 Young Claudia Cardinale (24) was born in Tunisia and grew up speaking French. Elected 'most beautiful Italian girl in Tunisia' she got the interest of Italian cinema producers. 
Her Italian was not that good and she had a very particular voice. So she was dubbed. Only when running around the empty palace her proper voice can be heard.
While shooting Il Gattopardo this busy bee worked contemporary at the set of Fellini's otto e mezzo, with Marcello Mastroianni. 
Il Gattopardo - The Leopard
Il Gattopardo was a success in Italy. Both for the big public as for the critics. The American version instead did not do well.
Twentieth Century Fox made some changes that infuriated Visconti. He openly criticised those cuts. Then Fox decided not to realise the film in Technicolor. So Visconti threatened to sue Fox. He said that he didn't recognise his own film.
All Italian and French voices received dubbing. While Burt Lancaster dubbed his own character.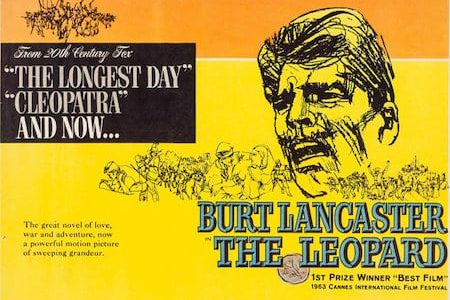 Il Gattopardo: Claudia and Alain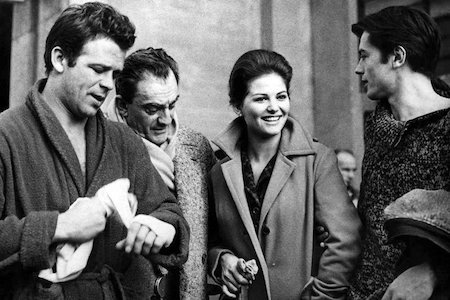 Before featuring in Il Gattopardo, Claudia Cardinale and Alain Delon played together in another Visconti film: Rocco and his brothers.
Both Delon and Mastroianni fell in love with her. And she rejected both of them. Talking about Delon: 'After shooting people'd line up trying to go to bed with him. Both men and women alike'.
The dress she wore in the ballroom scene was tight. So tight she bled. But she kept smiling, as only she could.
Palazzo Valguarnera-Gangi
Filming Il Gattopardo during summertime was a hazard. Sicilian summer made the working process difficult. Actors sweated copiously on the set and the crew was exhausted.
The candles in the ball room scene bended under the heat. They had to be changed after every single take.
You can visit Palazzo Valguarnera-Gangi when in Palermo. Book your visit in time.