The ubiquitous green pesto
Pasta with pesto is one of these recipes that has made it. It features on most Italian menus around the globe, right under bolognese and pasta Alfredo. Supermarkets offer a wide variety, most of them claiming to be the only original. The home made version is pretty easy once you get hold of the ingredients.
Ingredients for four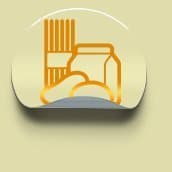 50 grams of green basil leaves (that's a bunch!)
100 ml of olive oil
100 grams of hard cheese, preferably parmesan 
2 cloves of garlic (remove the green sprout)
20 grams of pine nuts
coarse sea salt
Preparation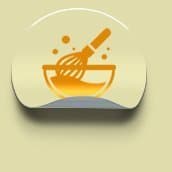 The traditional way implies a mortar; and you thought that mortar you were given for your birthday a couple of years ago was utterly useless.
Crush the garlic with half the salt to a mush, then add the basil and remaining salt. Be sure the basil is dry. Crush them mercilessly, then add the pine nuts and cheese, never stop stomping. Add the oil little by little till it becomes a creamy sauce.
In absence of a mortar, you could use a blender. Try to generate as little heat as possible, so pulse more than make the blade spinning wild at length. The reason is that the basil leaves will turn black and the pesto turns slightly bitter.
Pesto is often made in times of abundance – especially when basil is plenty. Being a rather industrious process and scale is on your side (doubling the dose does not give you any more work), you'll need to store the remaining pesto. The best way for longer preservation is to freeze portions. Vacuum bags are by far the best solution. If you plan to use it in the days following the preparations, top the sauce of with some olive oil. It prevents the pesto from oxidation and turning black.