Pasta con la glassa is a typical dish served in a trattoria. A place that serves normal food. Where normal people go to eat. And where the bill is normal, too.
The trattoria usually serves lunch to people who can't lunch at home. Hence the homely setting of the place. The served dishes are the opposite of surprising. They match expectations only trattorie manage to fulfill. 
As it often happens, this dish is the result of poverty induced creativity. And once coined, it stayed. It remained humble, serene and especially tasty.
In Palermo, Sicily, this pasta is a must on the menu. Contrary to other dishes, it is not season bound. You may order and eat it all year round. 
On the menu it comes in various ways. Ca glassa, alla grassa and alla glassa. With any other name it tastes good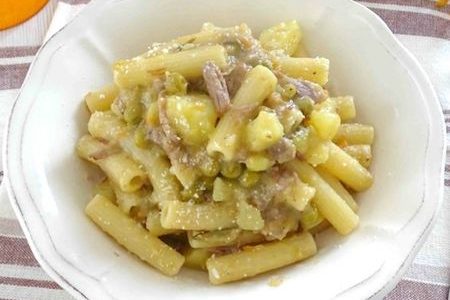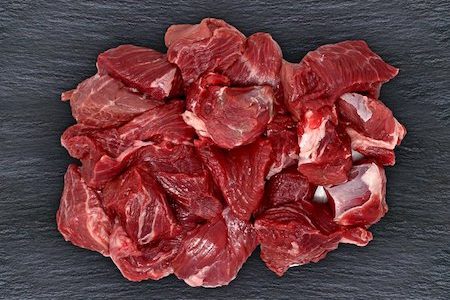 Pasta alla glassa is a byproduct. It all starts with a nice pot of meat stew. Spezzatino. Onion, carrot, celery, potatoes and meat go on a slow fire. For a long time. The tender meat is served as a main dish. As it goes, some sticks to the bottom of the pot. And that is where 'glassa' is born. Together with mushy potatoes and carrots is goes with pasta. 
This pasta is never the same. All depends on the spezzatino, the stew. Spices, proportions and ingredients. Enough material to give way to endless results.
Some things remain the same. The choice of pasta for example. Pasta alla glassa comes with short pasta. Preferable hollow pasta.
Add grated cheese before eating.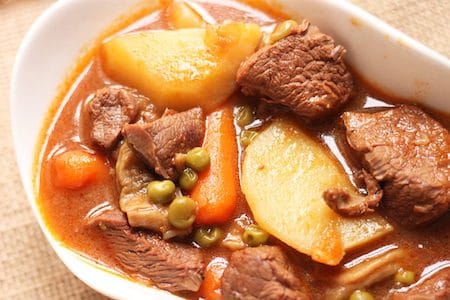 Pasta alla glassa is an honest dish. Do not try to embellish it. Rather leave an ingredient out than adding one.
Meat stew is one of these dishes that require a night rest. Or even two. Just let it sit in the fridge, gaining character.
The broth that comes with the stew is another excellent condiment for pasta. As the matter of fact, for pastina. Small pasta.