Let's start with telling an episode that depicts Giuseppe Costa perfectly. Before the actual interview started we were chatting near the door. An elderly couple came in and Giuseppe welcomes them and hangs their coats on the rack. Then a young waiter showed the couple to their table. I heard the woman whispering to her husband, almost in disbelieve: 'Was that chef Costa?'.
And that is chef Costa alright. A natural host, with an eye and feeling for hospitality few possess. When I later remind him of the episode, he just smiles. 'People coming to my restaurant are people coming to my house. The privileged one is me.' 
Giuseppe Costa left Sicily right after school. Determined to learn from the best and not afraid of hard work, he started his odyssey.
After Trentino he moved to Bruxelles and then back to Italy.
He worked in the finest restaurants, from the Amalfi coast (Rossellinis) Trentino (Scrigno del Duomo) and from Rome (La Pergola) to Milano (Carlo Cracco). When asked what he learned, he answers 'working hard, or better, being energetic'.
Gathering experience and building a sound reputation, the job offers kept coming.
Although even his wife would have settled up North, he came back down to Sicily.
That had always been his plan. And when Giuseppe Costa has a plan, that plan takes form.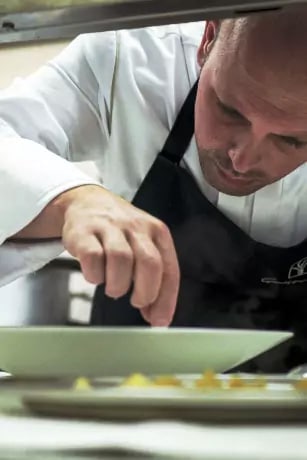 Talking and working with chefs from all over Italy -and Europe- he learned, discovered he had a rich heritage he wasn't aware of. Food in Sicily is taken seriously at home. People take time to cook, and especially take care doing so. Every meal is a special meal, and that distinguishes Sicilians.

Without great sums to invest, he initially rented a restaurant in Terrasini, 'Il Bavaglino'. He cooked, his friend waited the tables. And together they cleaned, did the dishes and planned the following days. Spartan but effective, learning the trade. The small place grew, personnel was hired and the hard work was crowned: in 2009 he was awarded the prestigious 'best emerging chef' trophy. In 2014 the first Michelin Star arrived.
In his restaurant 'Il Bavaglino' in Terrasini, Giuseppe Costa can give full vent to his creativity. It is not only his place, it's his home. As we said before, clients are treated as hosts. Here he can work with ingredients he grew up with and knows very well. This is his territory, his habitat. The familiarity with the environment his underlined by the naturalness and ease of proposing new dishes. After all, a Michelin Star never comes by mistake.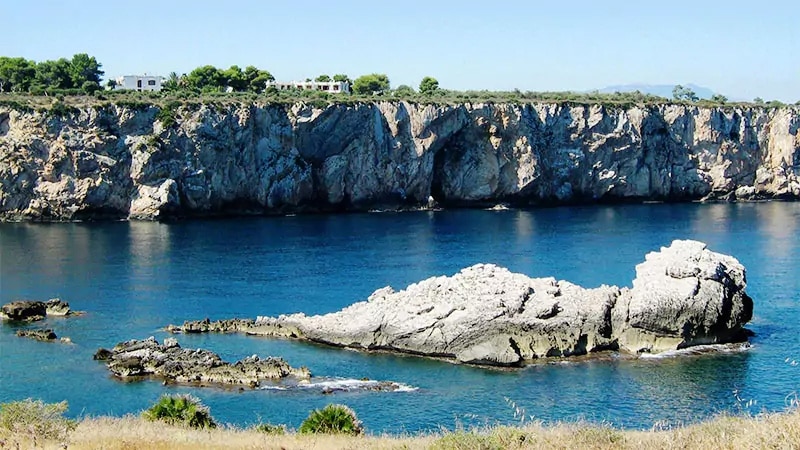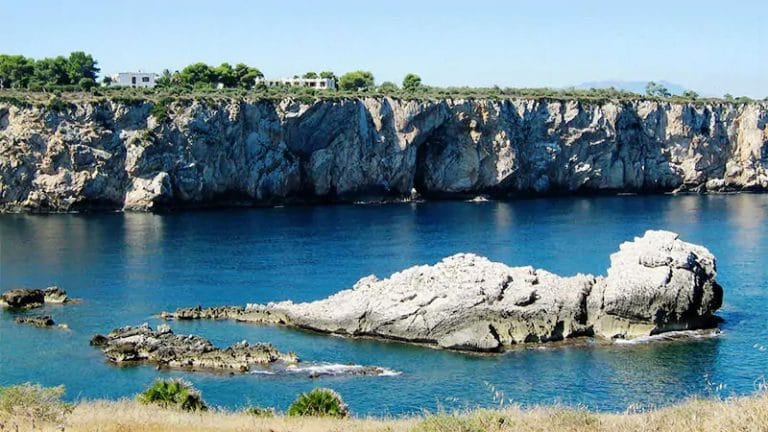 As a chef Giuseppe Costa is always looking for new challenges. Even as we speak, he thinks food. Creatives as him are restless souls, never settling, never resting on his -well deserved – laurels. Success cannot be consolidated, it needs constant fueling. He finds some of his inspiration in the everlasting research for ingredients. Recently he embarked on two new adventures. Artists go where 'normal' people dream of. For the tenth anniversary of 'Il Bavaglino', instead of blowing out candles on a cake, he organized an event. He also opened a second restaurant, in Palermo, Dispensa Giuseppe Costa.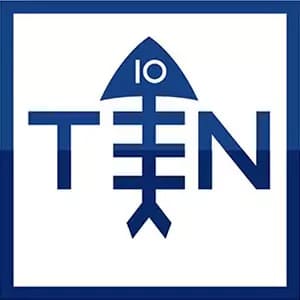 Ten years of 'Il Bavaglino' was celebrated with style, Costa-style. The restaurant is not some outlandish reality, detached from the surroundings. This synergetic way of thinking defines chef Costa very well. He chose to promote not only the region but also the typical products, such as oily fish. Traditionally a considered 'poor' ingredients. Giuseppe Costa, without magic wand, lifted it up to where it belongs. He invited ten 'star' friends from all over Italy. And each of them prepared a dish. Can it be any better? Yes, it does. He and his friends devolved the income of the gala to the Cutino Association, a charity organization dedicated to Thalassaemia. The following manifestations had different target groups, once again showing the mental flexibility of the chef.
In June 2019 Giuseppe Costa opened his second restaurant. 'Dispensa' in Palermo is different from 'Il Bavaglino'. Although he explains the presence as a logical consequence. More than opposites, they are complementary places. 'Dispensa' translates as pantry. Here ingredients are the central theme. This is not only a restaurant, it is a neighborhood shop too. The dishes are prepared with fresh, local and typical products. Genuine goodness. Even the wines are over ninety percent Sicilian. The menu features classics of the Sicilian kitchen such as 'Pasta c'anciova' and 'Brocolli arriminati', cured meats and cheeses as well as excellent meat dishes. Giuseppe puts it this way: with Il Bavaglino and Dispensa I cover what I like to eat, seven days in a week. At dispensa one eats as he would eat. And believe me, he eats well.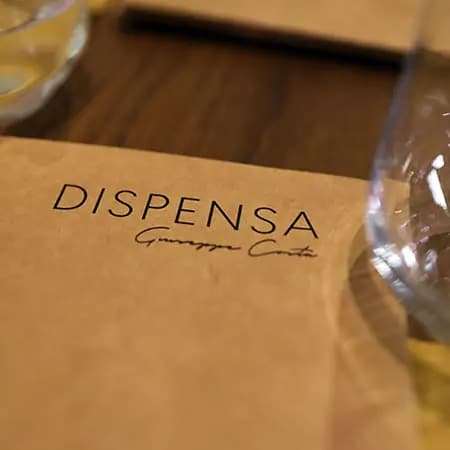 First of all there are the ever changing menus. The search for new ingredients too continues. During the TEN manifestation the idea came to bundle the recipes of the dishes prepared by all those star chefs. And idea very dear to Giuseppe Costa. Mainly because the recipes reflect what he stands for: using fresh local ingredients, valuating simplicity. It is clear Giuseppe believes in the future, and believes in it: all his staff eats what he cooks. All of them know the ingredients and are therefore able to transmit this knowledge to clients.n The chef has much more up his sleeve and will continue to surprise us in the future. 
How could he not surprise? With all a star chef has at his fingertips, what would he pick out as his favorites? To tell the truth, before the interview we made a little bet in the office on what he would have said. But neither sardines nor sea urchins won.
What would you serve a celebrity? Costa: 'Barbecued artichokes'.
Simple and sincere: a drizzle of olive oil, salt, pepper and then gently settled in the embers. Not only tasty but also the way of eating: no cutlery, just fingers. Pulling the leaves and biting of the bottom meat has a relaxing touch to it.
Costa places tomato and tomato sauce in second position. This ingredient, he says, is the cornerstone of Sicilian cooking. 
Get the fundament wrong and your house collapses. And after all, it is all about fundaments. Salt, oil, fresh simple vegetables as broad beans and eggplant.
Giuseppe Costa and Nasuki!
As he made it abundantly clear during the interview, this man breaths, eats and dreams Sicily. "The ones that go away are the one who made it" a Sicilian saying goes (cu niesce arriniesce) Nasuki to that. Giuseppe Costa balances the pros and cons, and Sicily comes out on top. "I am born here, and here I will die".