In many countries people fry their bananas. Apple fritters are nothing new neither. What about other fruits? 
Most fruits do not need cooking, let alone frying. It is an additional step, an extra. And somehow it poses the health paradox.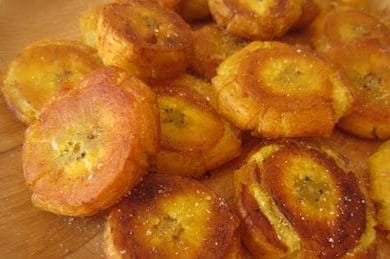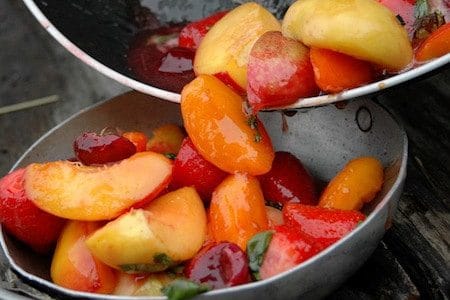 Fruit in a pan is fun. Stone fruit keeps its original form. Soft fruit instead tends to mush up.
Heat 150 grams of sugar in a skillet till it melts. Remove the pan from the fire and add the fruit. Slice the harder fruit thinner.
Or add fruit and sugar in a pan and stir. An excellent way to prepare peaches. Do not forget to peel them. A splash of liquor brings the whole to a next level
Everything starts with a good batter. Make it thick so it coats the pieces of fruit well. Ideally the fruit hardly heats. Very much as the Chinese fried ice cream.
Pass the fruit in plain flower before battering. Fry at 180 degrees for no more than 3 minutes. The time to get the batter crunchy.
Excellent as well as starter as dessert.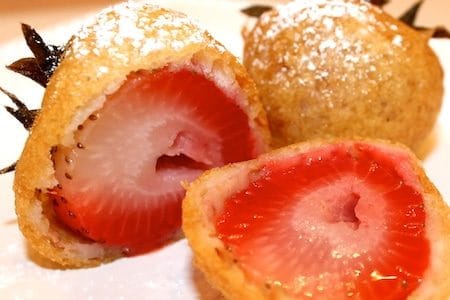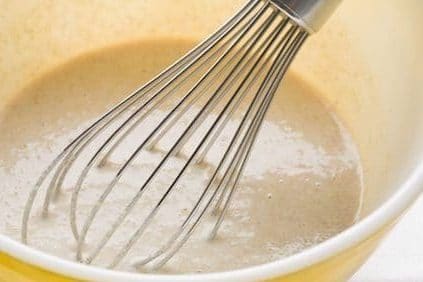 A simple batter allows fruit to be prominent. Mix 1 cup of all-purpose flour, 1 egg and 1 cup of water. Cold, very cold water.
A thicker, bread-like crust is made with yeast. Let the batter rise for an hour, till it doubles in size. 
Stone fruit goes best with a light batter. Use a yeast batter for soft fruits such as strawberries.
Hot peach. Peel four peaches and cut them in halves. Pan-bake with 100 grams of sugar and a finely chopped chilli pepper. Serve with vanilla ice cream
Surprise surprise. Push a chocolate chip in a strawberry. Pass the strawberry in icing sugar before coating them with yeast batter.