Is there any fun in mutilating vegetables? Fennel is often the victim of such unrestrained violence. Boiled, covered in bechamel and baked. Show some mercy!
If you really want to go through with this recipe, allow us following advice. Steam your fennel rather than boil. And use the condense in your sauce. And let the fennel wade in sauce rather than drown.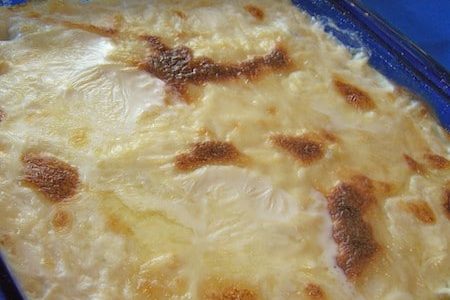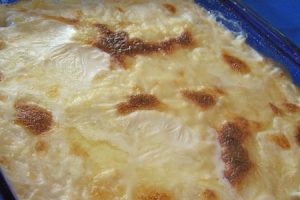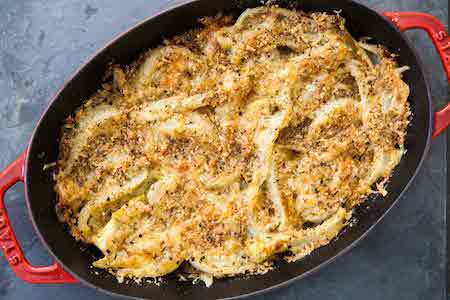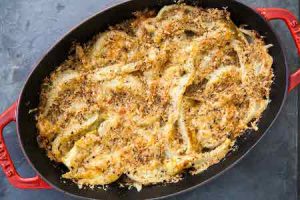 Already more interesting. But still no fun. Very much like helping someone out who does not need that help. Bringing owls to Athens. Coal to Newcastle.
A mix of breadcrumb and cheese gives fennel a crunch. That same crunch it looses by sitting under a broiler. In times of abundance this recipe may bring some variation. Still…
Fennel and potato soup. Yes indeed! What may seem aberration is actually interesting and fun. Both fennel and potato grown underground. The soup includes thus all four elements: earth, water, air and fire. Specially when you serve the soup piping hot.
Instead of real milk, you may use almond, coco or soy milk. Or add a cup of heavy cream.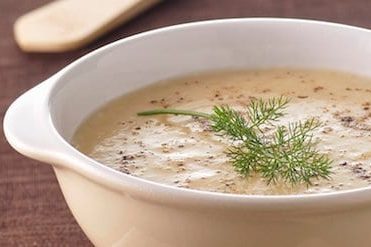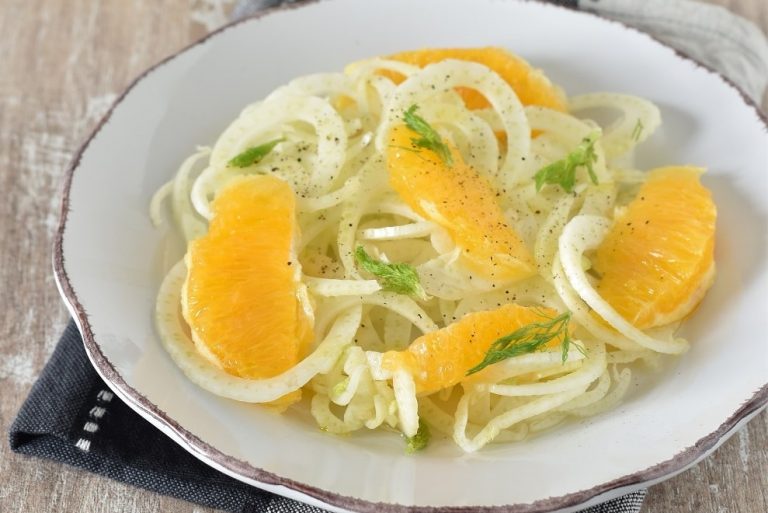 Both orange and fennel grow profusely in Sicily. Both in wintertime. The pale fennel hides underground, protected from direct sunlight. The orange trees instead absorb the light, they seize sun. And once united, fennel and orange, you understand they are meant to be. As with Sicilian weddings, the adornment is a must. The adding of other seasonal products make the party unforgettable. An easy yet unforgettable recipe. And fun!
Raw fennel. Trimmed yet pure. Eaten between courses it cleanses the palate. The wonderful crunch is more than a side effect. It further enhances the feeling of satiety and has depurative properties.
A fun alternative for boring and expensive health snacks. What is normal in Sicily gives your table an exotic touch. Without any effort. So what are you waiting for?