What's in a name: frittella
First things first: frittalla is the Italianized name. In Sicily the dish is known as 'frittedda'. It has nothing to do with frying -fritto in Italian- nor omelette -frittata. 
The three main characters, in alphabetical order are: artichokes, broad beans and peas. Many discuss the quantity, and which of the the three ingredients dominates frittella. Some favor beans, others claim it should be artichokes. Virtually nobody thinks it's peas. Actually, frozen peas are, alas, excepted in this dish. 


The period in which frittella can be prepared is rather short. Especially if you use – as you should – fresh peas. More than any other dish, it presents spring. Maybe that is the reason frittella is eaten at a room temperature, never hot. Probably the short appearance adds to awaiting. And year after year they three divas manage to fulfill all expectations. 
The genius of this preparation lays in how to unite three divas without them wrangling. Good olive oil is the answer. An onion, some sugar and vinegar complete the perfect match. Some add wild fennel or rosemary. Any other ingredient is not only excessive, it may unbalance, disrupt and yes, ruin perfection. 
Frittella can be eaten as a starter. The advantage is that the cynarine present in the artichoke. Whatever follows tends to taste pleasantly sweet. Frittella can be served as a salad and brought to the office for lunch. Healthy, tasty and simple. Some use it to season pasta. In that case, go easy on the vinegar and sugar. Actually, better leave them out. In some parts of Sicily, especially in the southern regions, people eat it as a soup. Why not.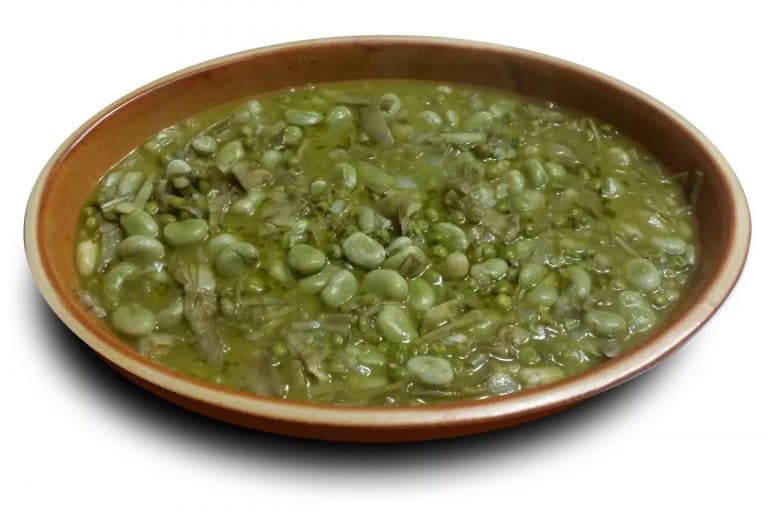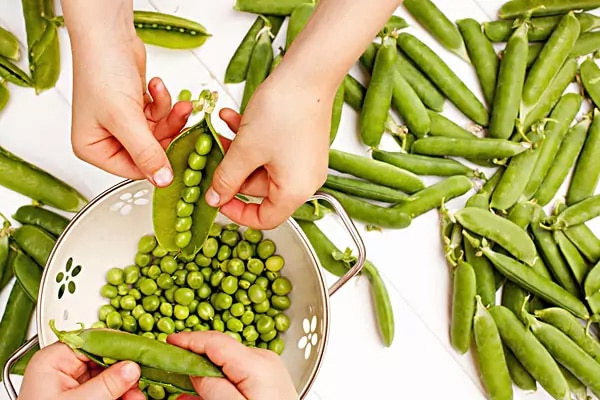 Preparing frittella is time consuming. Podding peas and broad beans are indeed tedious. Not in company though. Sitting around a table with friends or family while podding is actually relaxing. Before long some self proclaimed healer will use it as a therapy. So instead of podding someone else's peas and beans, unite and have fun.