A frittata is an Italian egg dish. Often an emergency dish. It crowns the moment between realizing there is nothing in the pantry and preparing dinner all together. A couple of eggs and grated cheese. Anything else is welcome but not essential. That is why people preparing this dish are happy and smiling. They pulled it off. Fundamentally pleasing, preparing this dish is very Italian. Sticking to the essence, to what cooking is all about. .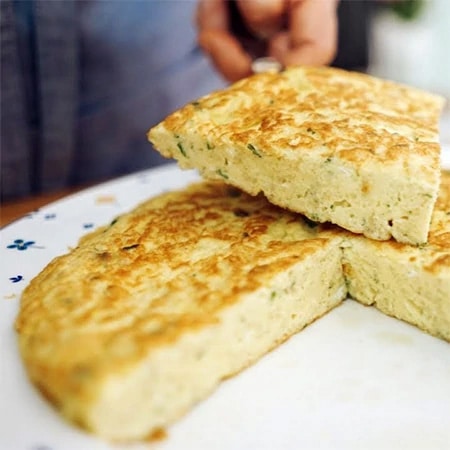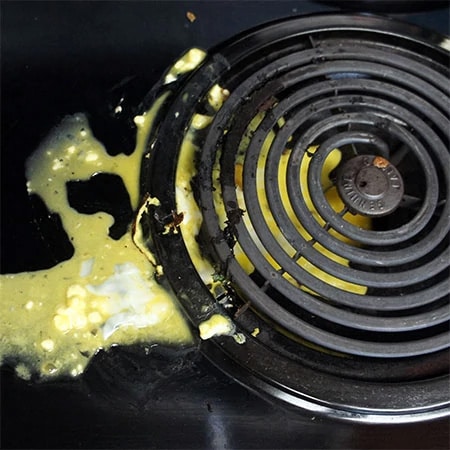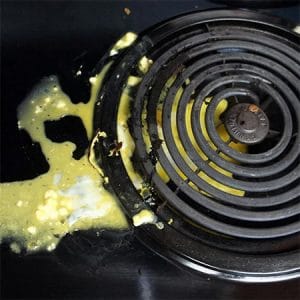 'Fare una frittata', apart from making the egg dish, means to mess something up. It refers to damage beyond repair: when an egg breaks there's no way of putting it back together. 
In the kitchen you are going to loosely beat your eggs up. Add the cheese and fry on both sides. Professionals and the audacious will flip the frittata with a decisive wrist movement, making it tumble in the air before landing on its other side. If it's you cleaning the kitchen afterwards, use a lid. Let the frittata slide on it, turn the pan upside down, and in goes the reversed frittata. Make sure the lid is wider than your pan.
The basis ingredients are only two. And yet the are widely discussed. Especially on what cheese to use. Parmesan? Or are other hard cheeses allowed. The taste will be different, the idea remains unharmed. Pecorino, cacciocavallo, just go for it.
Breadcrumb is often added. Probably first done out of necessity, to thicken the frittata and serving more people. Now, as it goes with habits, it became a tradition for some. See for yourself, and try both versions.
There is no discussion on what can or can't be added. That would limit personal expression and fantasy.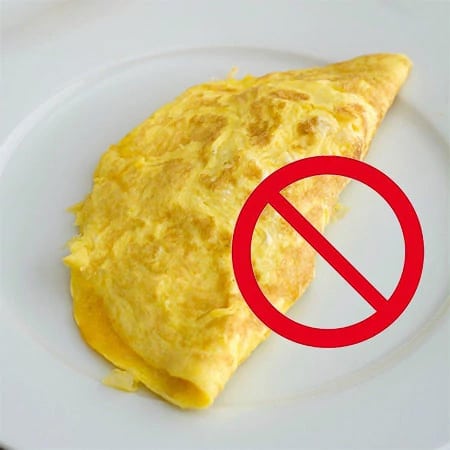 One may call frittata with a different name, but never call it an omelette. This French egg dish is, if you may believe the Italians – the antithesis of their egg dish by excellence. An omelette has only eggs, it is creamy -uncooked the Italians say – inside. The eggs are beaten thoroughly, incorporating air in the egg mix. It may wrap other ingredients while a frittata holds them. 
The Spanish tortilla differs because the egg mix is not cooked through. The tortilla must be runny. Again, the frittata stands out for being cooked at both sides until the eggs set completely.
Since preparing a frittata is often a last call, an emergency dish, it tends to have a slightly negative connotation. There are some simple tricks to cancel the down-to-earth characteristics. Dice or make fancy cuts. Serve with toasted bread rather than with a sandwich.
Adding unusual ingredients is yet another option to bypass the banality. Wild mushrooms, cured meats, wild herbs, you name it. Important is naming your dish and serving as such.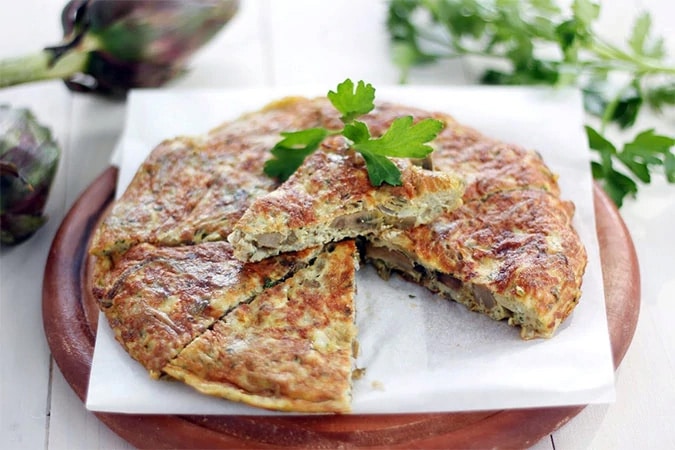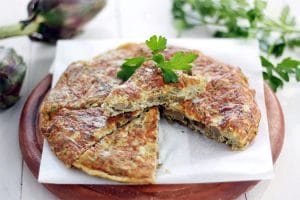 All Italian regions, cities and quarters have their version of the official frittata. Local ingredients make the difference. Try the artichoke version in Sicily, the fine herbs in Lombardy, the rustic potato frittata in Tuscany.
Remember that they should be made with fresh ready available ingredients. The simpler, the better.
We asked Luigi Salvo what to serve with the classic dish. The icon of the Italian kitchen is best matched a full bodied fresh white wine. Or, if you prefer red, a light, new wine. A frappato or a Dolcetto d'Alba.
Thanks Luigi
A surprisingly nice combination comes  with a strong ale. Something a little lighter? A nice Keller beer.