It's fried tomato time. The more mature examples transform in tomato sauce or soup. The firmer ones become salads or, with some diligence, fried delicatessen.
Red tomatoes are more difficult to fry. They lose their shape when fried too long. And the presence of liquid makes oil spatter wild.
The result of nice fried tomatoes though is notable. A dish that surprises and pleases even the fussiest eaters.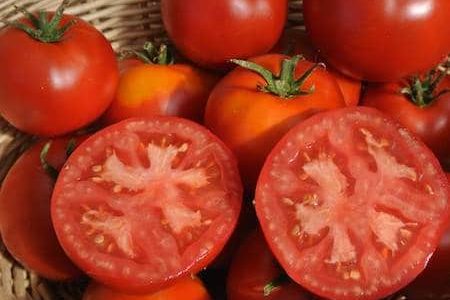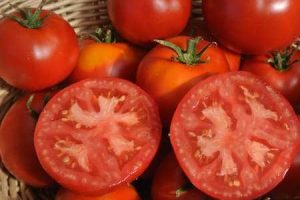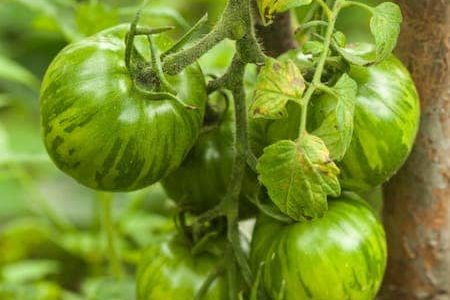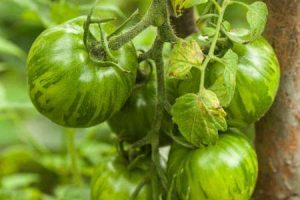 Unripe tomatoes are green. One should leave these alone till they turn red. They are a disaster taste-wise. 
Actual green tomatoes -even when ripe- have lateral stripes. They tend to have a strong, tangy flavor. And are less acidic than the red ones. They do contain the alkaloid solanine. Which is alas heat resistant. If you manage to eat less than two kilos a day, you should have no symptoms.
The book and later film fried Fried Green tomatoes at the whistle stop cafe put the dish on many tables. The recipe is pretty easy. Sliced tomato receives three different coatings. First flour, then a bath in a milk and egg mixture and eventually a bread crumb coating.
They often come as a side dish. Though they are excellent as a snack or even aperitif. The use of buttermilk distinguishes them from the European versions.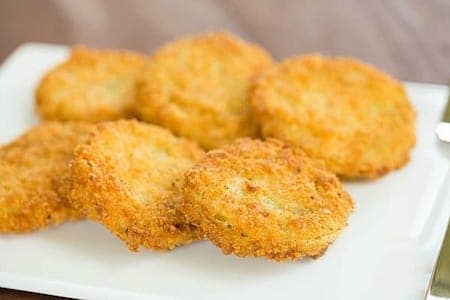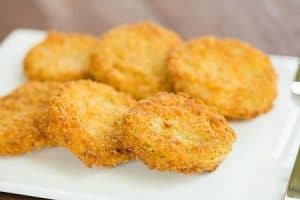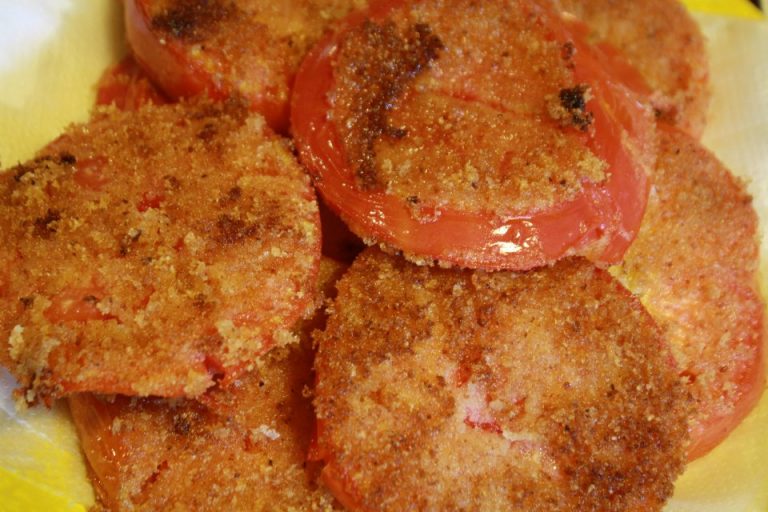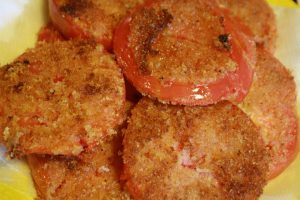 Sicilians like to coat their food. Fish, meat and veggies. Flour, beaten eggs and breadcrumb. That is the order of coating. Season once fried. 
The main difference lays in the use of tomatoes. More than green ones, Sicilians use firm red tomatoes. Leave them on a paper towel for about half an hour. 
You may either season the breadcrumb or add seasoning after frying.
Tomato beignets are a surprising dessert. Although tomatoes are naturally sweet, we somehow categorize them as savory food.
Sprinkle some sugar on the tomato slice before coating them with batter. Use a heavy batter so the tomato keeps its texture. Serve with icing sugar.