Jasmine flowers perfume summer nights in Palermo. Whereas other flowers use their bright colours to attract, jasmine uses smell. As soon as the sun sets, the plant sends it signals. Night-flying insects and bats pollinate. People going for a stroll enjoy and smile.
Jasmine is often used as hedge, separating the street from ground flour gardens. There are two main varieties in the city. One that blooms in early summer, all at once. The other covers spring, summer and a part of autumn.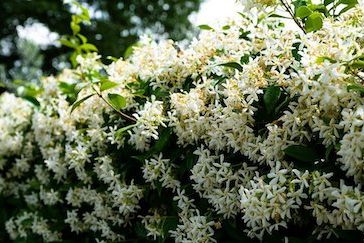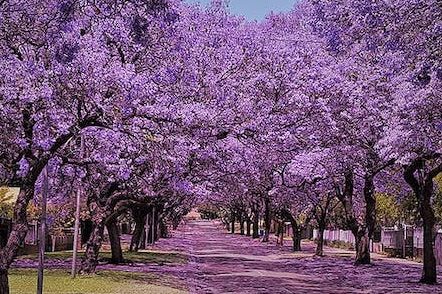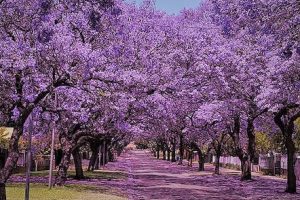 What do jacaranda flowers look like? Few people know, since it is colour that draws all attention. And even more than colour, the scenic effect of the tree.
Originally from south America and the Caribean it thrives well in Sicily. It can turn an ordinary street in a fairy like avenue.
No roses without thorns, no jacaranda without fallen flowers on the street. Forming a slippery and rank carpet. So it goes.
The plumeria is probably the most emblematic plant in Palermo. Known as 'pomelia' it is ubiquitous and comes in all shapes. From a gentle balcony plant to huge trees. 
It is a summer plant. The flowers grow on stick like branches. Not something to impress people with. But once the flowers start growing it's a sight for sore eyes.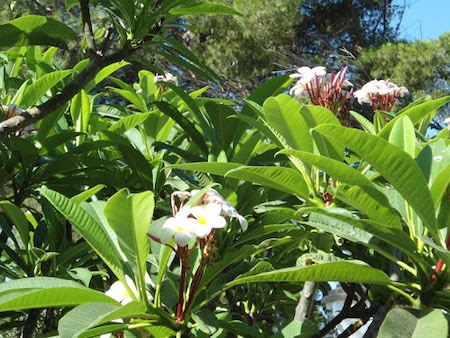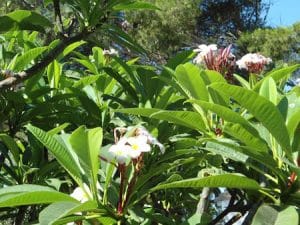 4. Flowers along the road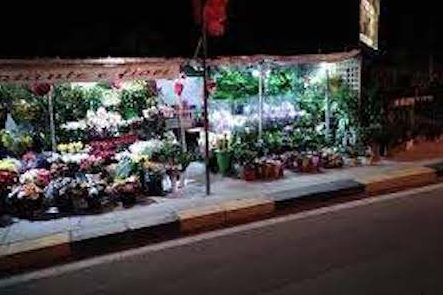 What better to bring than flowers to a dinner? Well, since invites are regular, flower stalls are open till late. Some even do not even close. Though the night service is rather rudimentary.
If you do not know the flower etiquette, ask for help. Chrysanthemums for example, are for cemeteries only. The lady of the house might not appreciate. 
5. Zagara, citrus flowers
La conca d'oro. That is what Palermo is known as, the golden basin. Arriving from the sea, the citrus fruit sparkled in the sun.
Many of those threes have made place for buildings and streets. But the remaining trees shine on. The sweet smelling blossom mesmerises passers-by. A special blossom with a special name: zagara.