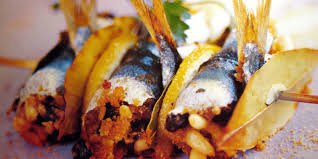 Born as an imitation. Instead of little fig eating birds, people used sardines. Rolled up with the tail sticking out, they actually look very much like birds. Some use orange peel to separate, some bay leaves. Others both. An excellent dish for dinner parties. And suited for personal touches. A poor dish in origin, a top dish today. A word of advice: clean your sardines well. Or have them cleaned by your fish monger.
2. Involtini pesce spada (sword fish)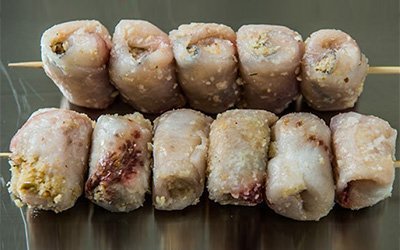 Much depends on the filling, less on the packaging. It is an exercise in balancing. Mastering this dish makes you a great chef. Eating good involtini instead make you happy. This dish, notwithstanding the iron rule that fish and cheese do not match, contains – and must contain – pecorino cheese. No rules without exceptions.
A fresh boiled octopus. The secret lays in the saltiness of the water. And boiling time. Not to mention the freshness of the octopus. Many fish markets have them on display. Squeeze some lemon and start cutting. The head is the tastiest part. Having an octopus and a glass of cold white wine is more than a meal. It is an experience.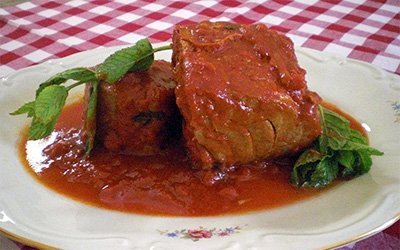 A large chunk of tuna stuffed with garlic, mint and cheese. The tomato sauce it simmered in is usually eaten with pasta. Use bread to mop up your plate. The best place to have this recipe is at home. Restaurants tend to use slices, for practical reasons. Why don't you try to prepare it? Be a star.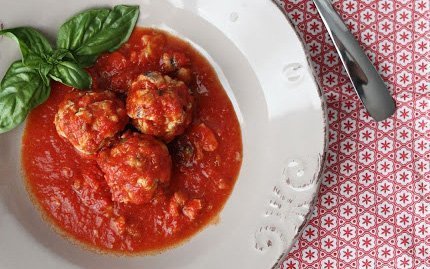 You can have them as a starter as well as for main course. It is a mere question of quantity. The presence of raisins is not typical only. It is necessary. Make sure to have bread to mop up the sauce. Served in most trattorie, try them all. Make it your quest to find the best version. And let me know.