Some consider the eighties as the years of culinary confusion. Years of decadence, years of opulence. Our retrospective is due to nostalgia. No scorn, no jeering. 
We start our trip down memory lane with prawn cocktail. Prawn, pink sauce and lettuce. Served in a martini glass. Easy to prepare in advance. 
Though the dish never faded from the Italian tables, it lost its sheen. Served today it sends a clear message of nostalgia.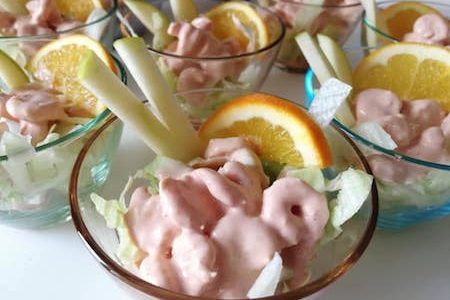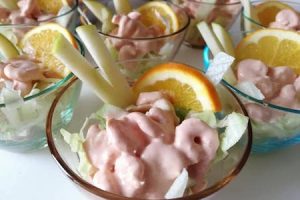 2. How very eighties: pennette vodka and salmon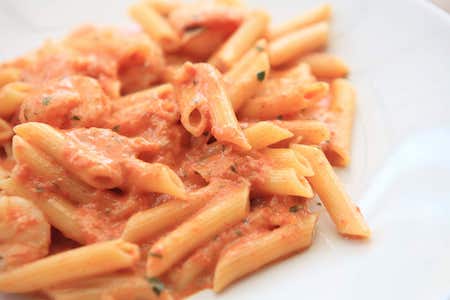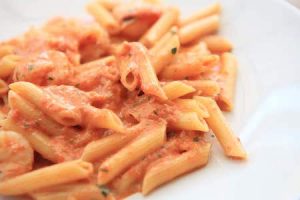 The most emblematic eighties dish. When nobody seemed to care about calories. And people concentrated on satisfaction more than anything else. When progress was everywhere.
Butter, smoked salmon and, olà, flambé with vodka. A carton of heavy cream at the end. Pennette lisce had a reason of being.
Comfort food by excellence. The dish evolved over the years. Pennette became farfalle (bowtie pasta) and vodka disappeared. For a period whisky took over. Farfalle al salmone are the perfect answer to a bad mood. 
Cream was the answer to many questions in the eighties. Also on how shall we prepare tortellini. Cream, ham and peas. And nothing can go wrong. Even the most infamous tortellini basked in that sauce. How can you not love that dish? Only health reason stand between you and surrendering to a second helping. 
The pleasure does not last long. It takes a strong stomach and an even stronger metabolism to digest.
Tortellini in broth or sautéed with butter and sage are no valid alternatives.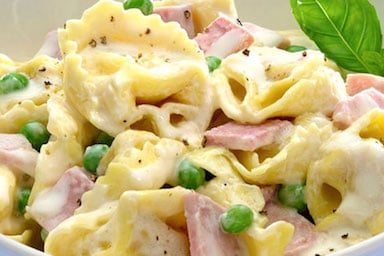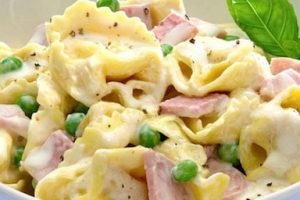 4. Insalata russa- Olivier salad - eighties salad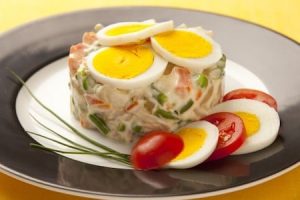 A world wide success. Call it Olivier salad, call it Stolichny salad. In Italy insalata Russa was wildly popular in the eighties. Boiled vegetables united with mayonnaise. A pickle here and there was more than welcome.
Served as a stared it may result heavy. Today. Once, beautifully shaped insalata Russia heralded a feast. And tomorrow is another day. Worrying about food still had to be invented. And people still smiled while enjoying. 
5. Risotto alle fragole - strawberry risotto
Most restaurants proposed this dish in the eighties. 
Strawberry risotto is an unusual dish. At least, the strawberry seems a little out of place. It is not a sweet dish though. The strawberries leave a rather tart yet pleasant taste. It only reminds the summer fruit.
There are quite some options with this dish. Replace white wine with prosecco for example. Or champagne! Just think about the name! Champagne strawberry risotto.