Showing Sicily in an educational tour is  indeed an endeavour. So Conferercenti Sicily appealed to a top tour operator Ulisse. With professional insight they organised the a tour for foreign buyers. 
The fact forces united ensured a spectacular outcome, delivering an unforgettable business card to the participants. 
Confesercenti, the ministries of toursim, economy and environment, together with the national agency for Italian tourisme.
Vittorio Messina, president of Confesercenti, and regional ministers   Savatore Cordaro, Mimmo Turano and Manlio Messina, together with Giorgio Palmucci.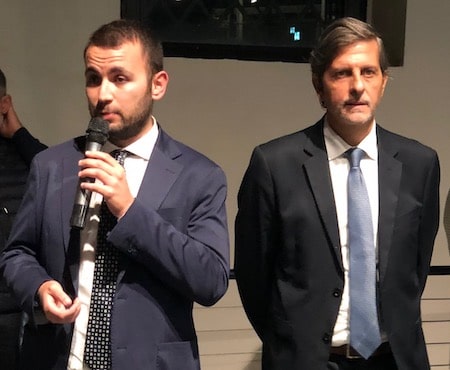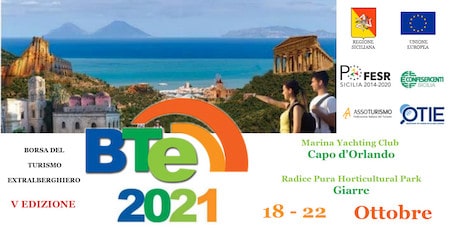 The educational tour brought the international buyers to the Etna region. After an intense week of B2B contact the buyers were hosted in Letojanni, in the Albatros hotel. The ideal base for a day trip. 
First stop over was in Giarre, on the slopes of Mount Etna.  The newly elected major Leonardo Cantarella welcomed the group.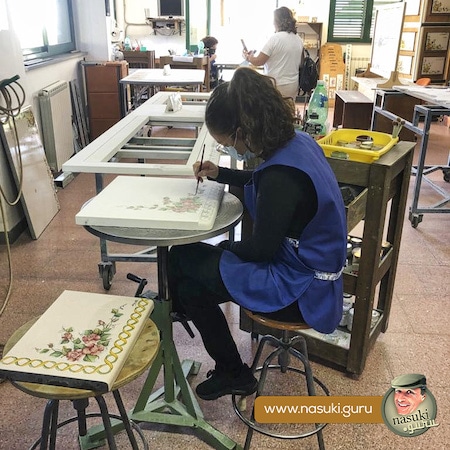 Mount Etna dominates the region between Catania and Messina. The surrounding towns have great respect for this natural monument. For them the volcano gives and takes. It gives fertile land, as it can erase it. 
The basalt is worked by Artesole. The process is unique in the world. They cut the basalt and turn them into artwork. Basalt is coated wi ceramic layer and decorated. An other example on how the volcano takes and gives.
The Northern part of Mount Etna produces fine wines. The soil is rich in minerals and the climate is unique. Some of the wines bear the prestigious Etna Doc label. The educational tour halted at the Cottanera winery. 
They employ whole Sicilian families, in particular women that, according to the Etna's tradition, have the right gentleness in taking care of the vineyards. This knowledge is handed down from generation to generation.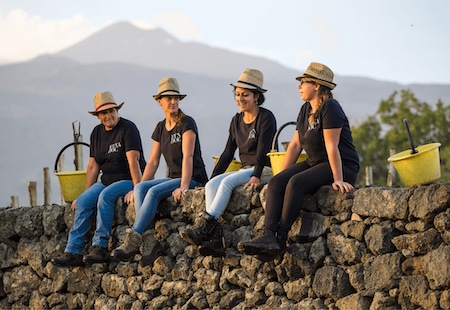 Horticultural park of Giarre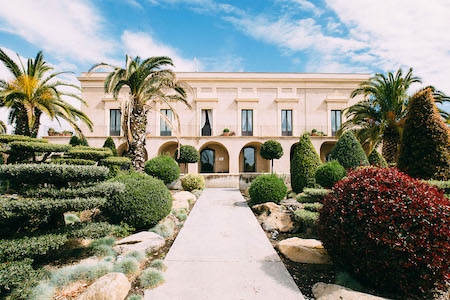 The educational tour closed with great style at Radicepura. This horticultural park hosts a magnificent botanic garden. And they host the Biennale o the Mediterranean Garden.
Along the green features a structure dedicated to receptions and events.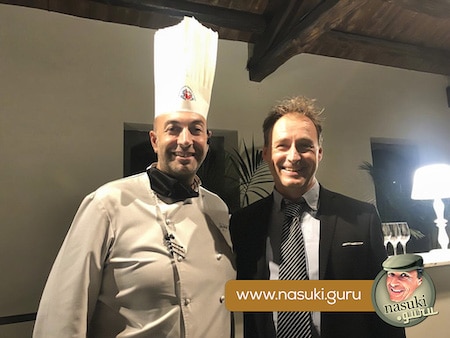 The dinner prepared by chef Seby Sorbello thrilled the participants of the educational tour. Various cooking stations prepared excellent food using local ingredients.
There is no finer memory for buyers than having a delicious meal in a magnificent setting. It especially underlines what  modern Sicilian tourism is capable of.