Lambs and Easter are indissolubly linked. It is all about Jesus being the Lamb of God. In the Christian tradition, having a piece of Christ is part of the rite. In the form of a host or as a lamb.
Nuns in Sicily often prepare and sell pastry. Some of the most renowned sweets originate in convents. So do the marzipan lambs. A tradition handed down by the sisters of the Maria College in Favara (AG).
The sweet became popular in all of Sicily somewhere in the nineteen sixties. Today the marzipan ruminants grew to an irreplaceable symbol.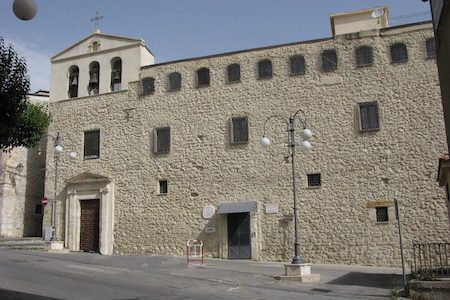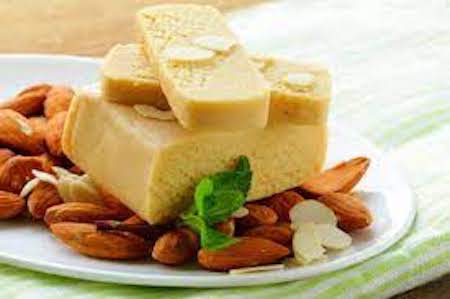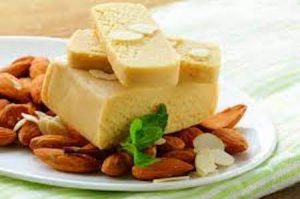 The main ingredient to make Easter lambs is marzipan. Which in Sicily comes as pasta reale. Indispensable for making cassata cakes and frutta martorana.
Mix an even amount of almond flour and icing sugar. Add an egg white to bind. In ancient times people added one bitter almond to every ten normal ones. This gives the typical taste. Nowadays bitter almonds are rare. 
Almonds are a popular ingredients in the Sicilian cuisine. In savory as well as in in sweet dishes.
Don't worry, you don't have to be a sculpture to make Easter lambs. Fill a mould with marzipan and press both parts together. 
The moulds come in different sizes, but mainly in one shape. With the sitting animal, watching to its left.
You will need some food dye and fine brushes. After as short drying period they are ready for make-up. Just the snout.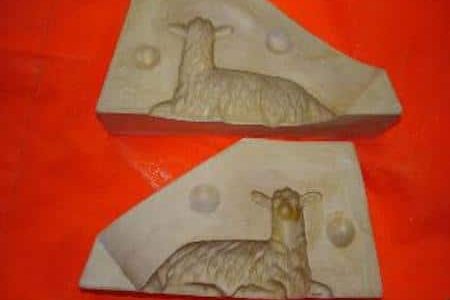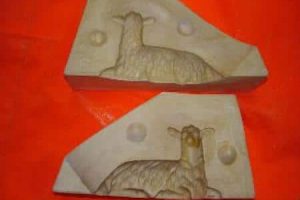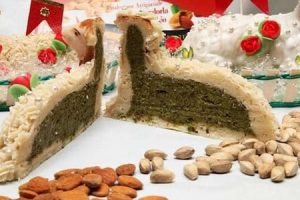 There are two options. Entirely made in marzipan or filled with pistachio. This represents the grass the lambs eat. Apart form being scenic, the two nuts go well together. Whereas the almonds often come from Agrigento, pistachio comes from Bronte (ME).  A perfect Easter tour of Sicily.
In rare case red dye or cherry juice features represent blood. Which is part of the Spanish heritage.
Who else but Favara could host the Easter lamb celebration. A wonderful manifestation within the walls of the Chiaramonte Castle. They showcase artistic and culinary masterpieces. 
It is the right reward for a city nominated 'city of Easter Lambs' in 2003. This festival is ever growing. The activities grow year by year. As does the enthusiasm. So worth a visit when around.