'Sembra una vespa !' It looks like a wasp! That is what Enrico Piaggio exclaimed in 1946, seeing the MP6 model.
The former aircraft factory decided to build motorcycles. There was little or no demand for planes right after the war. It took the company a couple of years before reaching the famous exclamation.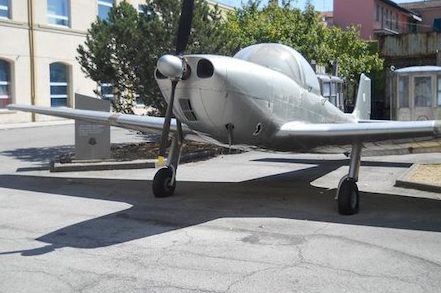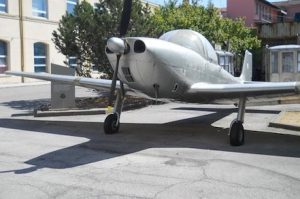 The vespa scooter wasn't an immediate success. Partly due to its peculiar design, partly because few people had enough money to buy one. The aircraft technology was very present. Aerodynamics design, the typical attention for the tail. The even suspension made it more manoeuvrable and comfortable than the traditional motorbike. But it remained an awkward, toy-like object.
The big success came through a film. Seeing Audrey Hepburn and Gregory Peck riding one in Roman Holiday was a game changer for the Vespa.
Other Hollywood stars working in Cinecittà started driving them. John Wayne, Dean Martin, Marlon Brando and Charlton Heston. The bike began selling well, and not just in Italy.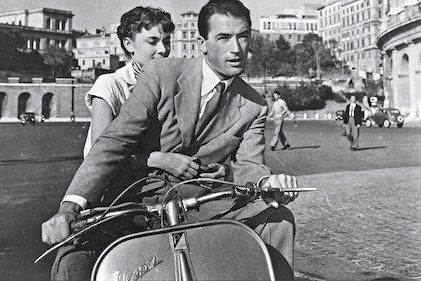 Vespa, vespone and vespino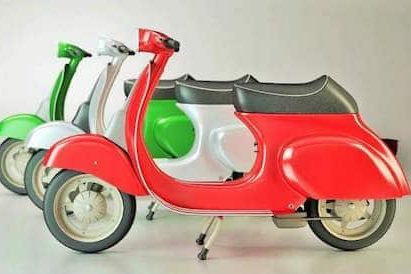 The bodywork changed, but never drastically. Never change a winning design. The 100cc engine quite immediately grew to a more powerful 125cc and the beloved 150GS. Big wasps, Vespone. 
The scooters with a 50cc became little wasps, vespini.
Simplicity is one of the main characteristic of the old Vespa. Spare wheel, carburetor or spark plugs. Easy peasy. The whole mechanics was straightforward. 
For bigger problems, go to your mechanic. These people grew up repairing Vespa bikes. Even if things look ugly.
With spare parts everywhere, no bike is irreparable.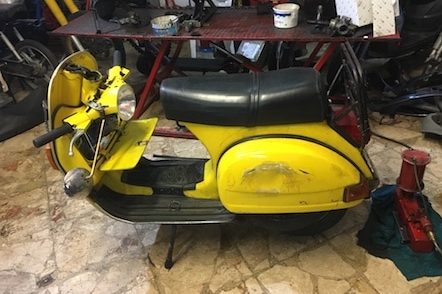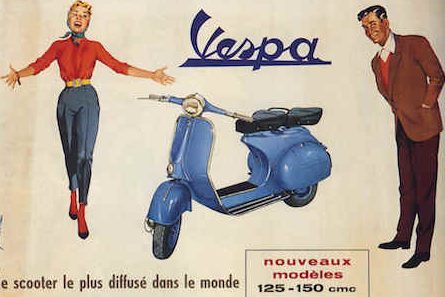 On the plus side we have the design. After more than 60 years it still enchants. As we said above, mechanics are straightforward.
On the other side, alas, the list is long. Small wheels, insufficient brakes. Uncontrollable on wet streets. In southern cities as Palermo rain is rare and driving agreeable.
And yes, the suspension is bypassed, and the engine isn't exactly eco friendly. Yet, we are concentrating on one side only, the nice side