Not all sweets are dessert. Most desserts though are sweet. We excluded ice cream, marzipan and chocolate. With the solemn promise we'll deal with them soon. For now, buon appetito
1. The dessert empress: cassata Siciliana
Cassata is the symbol for exaggeration. And that involves not just the ingredients. Some historians trace the origins back to the 10th century. That too might be a theatric overstatement. Why adding importance to the existence of a cake? Because that is the essence of the cake.
Look at the ingredients. Many could easily be considered a dessert by themselves. Marzipan, spongecake, candied fruit. And sugared ricotta cheese and chocolate. 
Cassata is a festive dessert. This means it concludes an already copious meal. An unforgettable experience.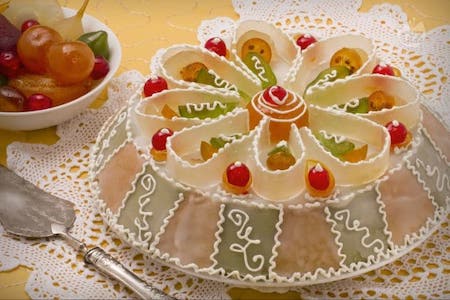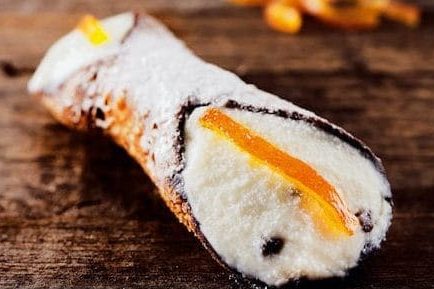 The cannolo is probably Sicily's most renowned dessert. Much credit goes to the typical form. A canon-pipe hard crust. Soft sweetened ricotta inside. Decorated with candied orange.
An internal chocolate coating prevents the crust becoming soggy. A recent innovation that prolongs shelf-life consistently.
3. Gelo di melone, watermelon jelly
Gelo di melone  is a summer dessert. Watermelon grows abundantly in summer. And making it in to jelly stretches the life time of watermelon. It is served with jasmine flowers and chocolate chips. A must when visiting Sicily in summertime. 
It comes as a spoonable jelly as well as a topping on cakes.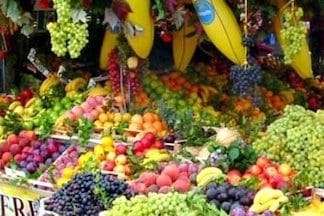 Sicily has fruit all year round. Oranges in winter, loquats in spring. Summer generously provides figs, peaches and cherries. Persimmon and pomegranate in autumn. 
Finishing a meal with fruit is a homely affair. And therefore comforting. Trattoria and restaurants too offer seasonal fruit for dessert.
5. A vast variety of miniature magnificence
Miniature pastry, mignon, is a real treat. With varying colours, shapes and tastes, they are ideal as dessert. The portions are small -if you are able to stick to just one. And having a choice lifts the idea to a higher level.
You may order one at the bar to go along with your coffee. Treat yourself to happiness.