1. Cassattelle di Castellammare del Golfo
A delicious treat filled with ricotta cheese. Although invented in nearby Calatafimi, the name is linked to this other city.
A crunchy crust envelops sweetened ricotta. The crust contains some Marsala wine. The ricotta is enriched with cinnamon and lemon zest.
Eat them piping hot. With a dusting of icing sugar. Drop by 'La Sorgente' in Castellammare. Or at 'Panificio Stabile' when you're in Scopello. After you had their pane cunzato.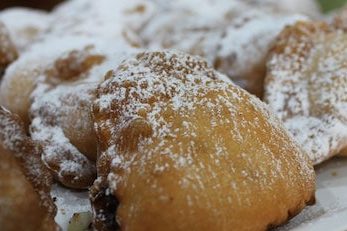 2. Delicious pasta with tomato sauce and ricotta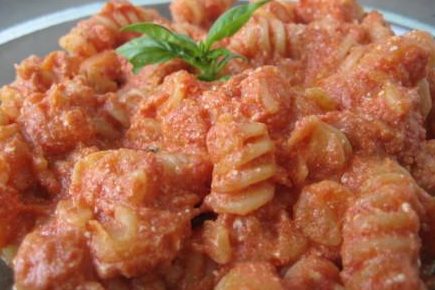 Very simple, simply delicious. It all starts with a traditional tomato sauce. Preferably fresh made. But even when purchased, let it cook for about 40 minutes. Switch the heat of and add the fresh ricotta. Stir well and serve. You may top it off with grated cheese.
This mixture goes well with lasagne. It sometimes substitutes meat. Which does not mean they are the same thing.
Use about 50 grams per person. 
Buckle up for this one. Polpette di ricotta are a sight for sore eyes. And so delicious you'll regret discovering only now.
Ricotta is mixed with breadcrumb, eggs, grated cheese and parsley. Some add pepper. Some garlic.
They are either fried or boiled in tomato sauce. The fried version is a must for a good aperitif.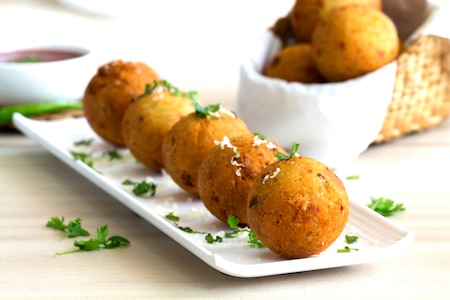 4. Sicilian delicious pesto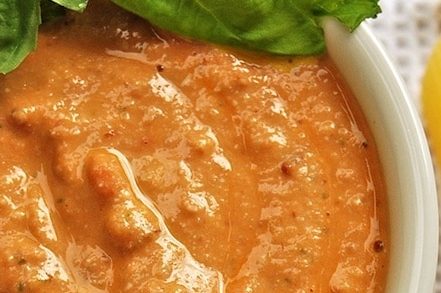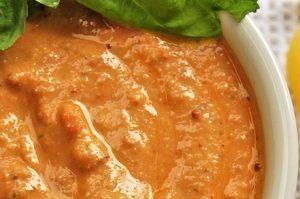 No punctilious rules here. Contrary to the green Genova pesto. Sicilian pesto differs. And as long as it tastes well, everybody's happy.
Tomato, basil, pine nuts, garlic, oil  and pecorino cheese. And ricotta of course.
Excellent on pasta, spectacular on toast or bread.
Some use almonds and even walnuts instead of pine nuts. Why not? 
Many Sicilian sweets have ricotta inside. Both cannoli and cassata have.
Sweetened ricotta can be spooned as it comes. Add yourself some chocolate chips and prepare for heaven.