The deep purple color of the skin is unmistakable. Eggplant or aubergine have their tour of duty in summertime. And year after year it is welcomed as a hero.
1. Parmigiana: deep pleasure
Parmigiana is not just a vegetarian dish. It is the primal preparation of what is now an extended family. The original Sicilian aubergine version has mutated over the years. And nowadays it often stands for any layered preparation. 'Chicken Parmigiana' is now an actual item on the menu.
The word 'parmigiana' in the title refers to a shutter, not the ubiquitous cheese. A shutter, as it is made with layers. 
Serve your parmigiana cold or tepid. That way the taste develops in your mouth. Making every bit resembling fireworks.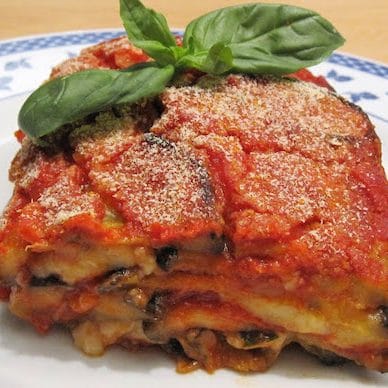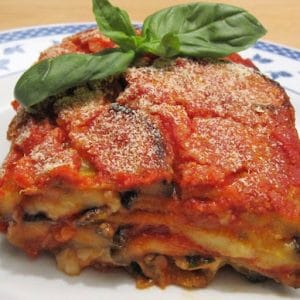 2. Cutlet: deep vegetarian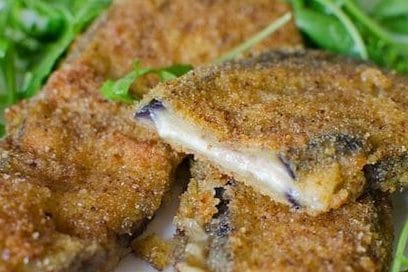 A nice round cutlet. Crispy on the outside, creamy inside. It all starts with a thick slice of eggplant. Passed in oil or eggs and coated with seasoned breadcrumb. Oven baked or (deep) fried.
The breadcrumb mix is often a well kept family secret. Grated cheese, mint and even nutmeg may be part of the mixture.
The melanzana cutlet is not only an excellent starter. It can be served as main dish. Prepare them together with a simple salad. And your ready to feast
3. Caponata: deep Sicilian
Deep fried aubergine, celery, capers in a sweet sour sauce. Then things get blurry. Further possible ingredients include onion, olives and tomato. 
Some claim the name derives from a fish, capone. Lumpaga in Italy (latin: Coryphaena hippurus). That would turn Al Capone in Alfonso Lumpaga. 
The deep purple skin contrasts wonderfully with the other colors.
Caponata is more a preparation than it is a dish. It starts with frying up your ingredients. And ends with uniting them with sweetened vinegar. Simple, right?
It is an outstanding vegetarian starter. Add some bread and you have yourself a light meal-filling dish. Summer evening delight!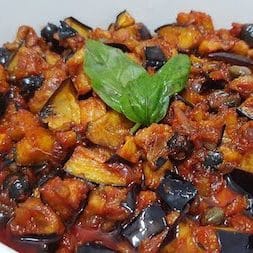 These deep fried balls make an excellent starter. And are an absolute delight for an aperitif.
The crunchy outside contrasts wonderfully with the creamy inside. The addition of cheese and mint guarantee success.
Some people remove the peel when preparing polpette. You may do that with slightly older vegetables. Although the skin softens during the preparation.
5. Roasted: so simple, so tasty
The roasted eggplant experience is indelible. The way oil, garlic and mint coat the eggplant is touching.
Is it a salad? A starter? Frankly, roasted eggplant is whatever you want it to be. From a midnight snack to breakfast.
The gain character overnight. Although few people manage to keep them that long. They usually end up eaten straight away,