This day will come. You finished eating, satisfied and some pasta remains in the bowl. Please do not feel sorry for that left over. No need to overeat. No need to sacrifice for the greater cause. Just leave the pasta in the serving bowl. And instead nurture the idea of turning it into tomorrow's lunch.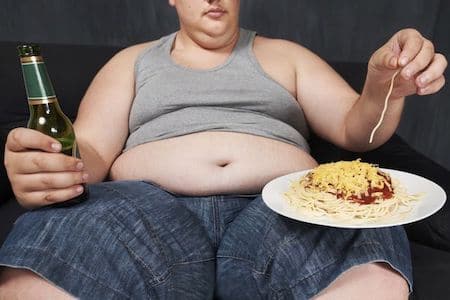 The Italian culinary arithmetic on pasta is easy. Eighty grams of pasta for normal eaters. One hundred for hungry teenagers, dockworkers and miners. Over one hundred for those who gave up on keeping in shape a long time ago.
Most pasta preparations have a happy after life. Alas, some can't be reheated the following day. Most famously carbonara pasta. As far as registered in the known world, there have never been carbonara leftovers. 
By far the best pasta to reheat is pasta with tomato sauce. Plain and simple. Don't despair if you're left over is a bit more sophisticated though.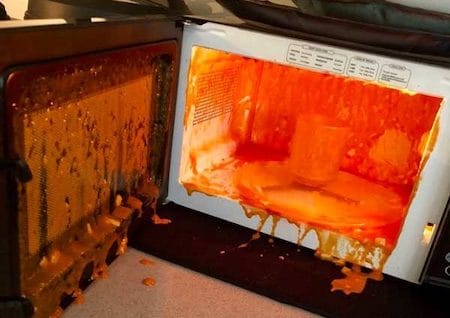 The most important rule is to outcast microwaving. Reheating is only a tiny fraction of the process. You need a pan, oil -olive oil-  and grated cheese. Fry the pasta up. When heated through, add the cheese. And continue to fry. You want to get some crust, some new texture. So do not be afraid to use some heat. As long as the pasta does not burn, you're doing alright.
Having fried up pasta is a privilege. Only the chosen one can have it. Why? Well, first of all, it is a left over. The portion is small. It feeds one person. 
You may cheat and actually prepare the pasta the previous day. Just in order to fry it up. In that case do it in small batches, no more than two portions at once.