Cooking with coffee is not all that strange. After all, it is no more than coloured, flavoured water. 
Mix your flour with coffee, knead, and have yourself a surprising pasta. Alternatively you may add coffee powder instead of coffee. It works wonderfully with carbonara. 
Use strong Italian coffee, preferably espresso. 
You can also boil your pasta in the brew. And the same technique makes plain rice extremely interesting.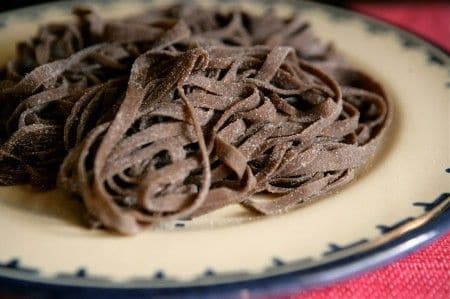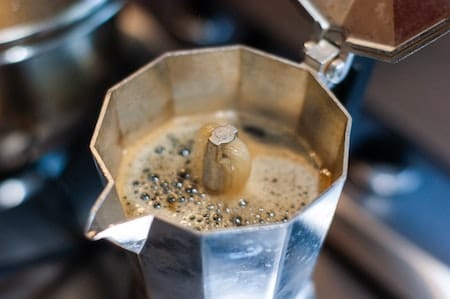 What does coffee actually taste like? There are three essential elements. Acidity, sweetness and bitterness. Not an easy triptych to work with in the kitchen. Especially when it comes to savoury dishes.
Coffee pairs well with meat and dairy. As mentioned before, pasta alla carbonara with coffee is an outstanding dish.
Soft cheeses, goat cheese in particular, pairs perfectly with coffee. In grain as with the brew.
3. Cooking with coffee beans
Cooking with ground coffee is challenging. It is of utter importance to use finely ground coffee. 
Ground coffee, salt and pepper is an excellent rub for barbecue meats. Cowboy style. 
Feeling saucy? Prepare this dip for your guests. Three quarters of greek yoghurt, one quarter of mayonnaise. One spoon of finely ground coffee, one tablespoon of ground chili pepper. Add some salt and let it sit for two hours. Potatoes? Bread? Vegetables? Anything goes.
Add coffee to oven baked chickpeas and you have yourself a winner. 
4. Cooking with instant coffee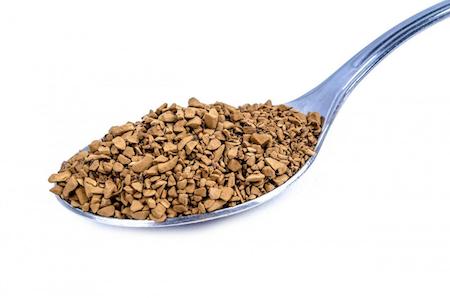 A taboo ingredient. For coffee drinkers and for cooks. Yet, it has it charm.
Japanese people often add it to their curries. And apparently English people add it to Bolognese.
Cooking with instant coffee is not easy. Don't add more than one teaspoon. Adding  more often result in tangy food. 
Try it in your stews or chillies. And try to add a teaspoon in your batter: it is surprisingly innovating. 
5. Pollo al café - coffee chicken
This is an easy recipe. And it can be made with all other kinds of meat. Though the best results come with pork and chicken. White fish is a valid option as well.
Serve the dish with rice. In order to absorb the delicious sauce.
This dish may not be recommended for young children. But cooking with coffee in general excludes that group.