First up in our amaro cocktails: The Black Manhattan! This classy drink swaps out sweet vermouth for an Italian amaro. It's strong and boozy, like any good Manhattan, but with caramel and chocolate notes on the finish.
The one's one of a kind, especially for the astute home bartender who's delighted by the excuse to purchase a specialty liqueur. 
Cocktails with amaro: amaro spritz
Amaro spritz is not a fad, it is a cocktail to stay. The classic 3-2-1 remains unvaried. Three parts of good proscecco. Two parts of the amaro at your choice. The soda part makes it ideal as a summer drink.
Relatively to the bitterness of the amaro, your cocktail changes. Avoid the sweet specimen. 
Not just the color gets more intense. The taste recalls caramel and fresh herbs. What else do you need for a good aperitif?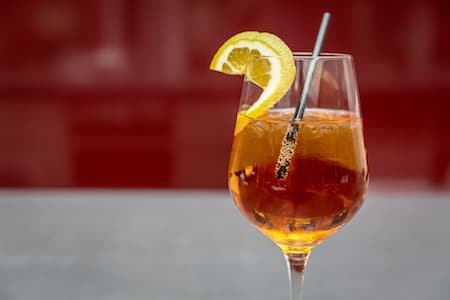 Another classic amongst cocktails: negroni. The amaro substitutes Campari. It must be said that technically this is already an amaro.
The color changes from deep red to warm brown. While the taste is warmer. The classic version tends towards spicy, citrusy and intensely bitter. Negroni cocktail with amaro instead has a warm taste to it. Coffee, toffee and spikes of herbs characterize this cocktail.
Cocktails with amaro: old fashioned
Old fashioned is more than a classic. Bourbon lovers may question the presence of sugar. But then again, this is a cocktail. Adding a dash of amaro to an old fashioned does miracles. It deepens the taste, adds freshness.
This typical American cocktail often comes under the name of Toronto cocktail. Some say it is the best thing to do with amaro.
Serve with twisted orange peel.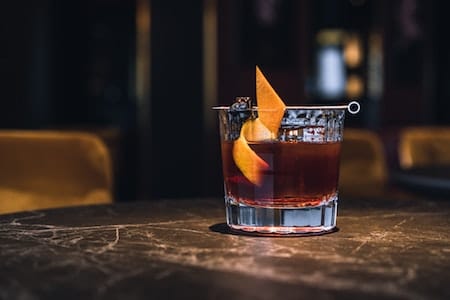 From Havana to Rome: bitter mojito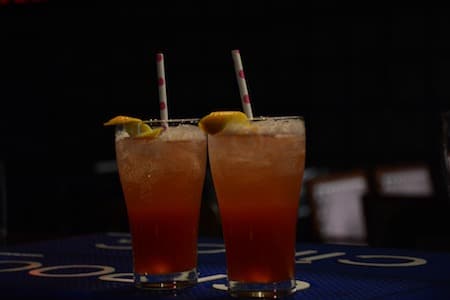 The mojito cocktail came from Havana and conquered the world. Fresh mint, rum and ice. Irresistible simplicity.
Substituting rum with amaro is audacious. Sweetness makes way for bitterness. So make sure to add some extra syrup.
An ideal summer drink as well as aperitif.