Citron may confuse. The name, that is. It refers to the large citrus fruit with the thick rind. The other name, cedar, is potentially even more confusing. Since our fruit has nothing to do with the majestic tree.
Citron originates from the far East. It is now cultivated all around the Mediterranean basin. And we'll be talking about the Sicilian variant.
The citron tree is important in the Hebrew culture. As the bible mentions it as 'the most beautiful tree'. 
Both Theophrastus as Pliny the Elder describe the fruit. Whereas the first advices against eating, Pliny assures that it's just fine. Both point out how delicate the tree is. Making the fruit more precious.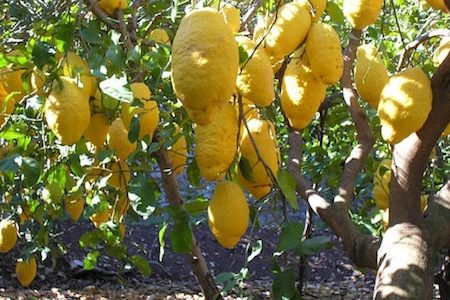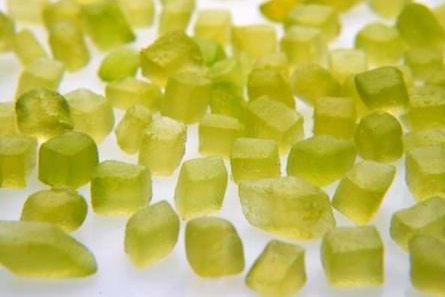 By far the easiest way is to eat is in slices. Sprinkle some salt on top and you have yourself a snack.
Candied citron is easy to prepare. Boil the diced rind three times. Then boil equal parts of sugar, rind and water. Pure joy.
The zests are useful in fish preparations. It is far more delicate than lemon and does not cover.
Citrus marmalade is simply divine. It is the rarity of the fruit that makes is difficult to find.
This is a dish for lovers. You can leave the yellow peel on. Especially when you get hold of organic citron. 
Dice the fruit and mix with black olives and onion. Season with oil and salt. And some oregano if you please.
An excellent dish to serve with fish. It cleanse the palate and is therefore often served between dishes.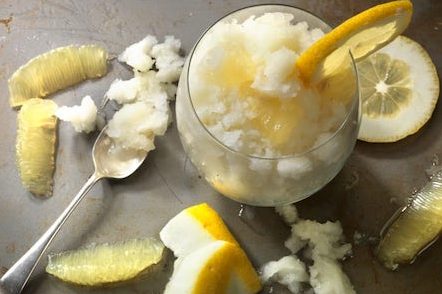 More than ice cream, granita. Mix equal parts of citron, sugar and water. In this case it is better leave the white part out. That tends to be bitter. Not what you are after in a refreshing dish.
Serve the granita at the end of a meal, before the dessert. It rinses your mouth. Do not discard the breakfast option. Not if you are a champion.
There is nothing against home made cedrata. It all starts with preparing syrup. The proportion is easy. Half citron, a quarter of sugar and a quarter of water. Blend, filter and boil. Leave the syrup to cool down.
Add a spoon of syrup to a glass of cold sparkling water. 
More and more Italian soft drink producers offer cedrata. A valid alternative indeed.