1. Caltagirone, ceramic capital
Caltagirone is the ceramic capital of Sicily. The name derives from Arab and means rock of vases. 
This small city in the province of Catania has a long history. Master craftsmen produced ceramics for people all over the island. From tiles to church facades. Renowned were the oil lamps, plates (fangotti) and stoups. 
The Caltagirone style is characterised by flowery patterns and bright colours.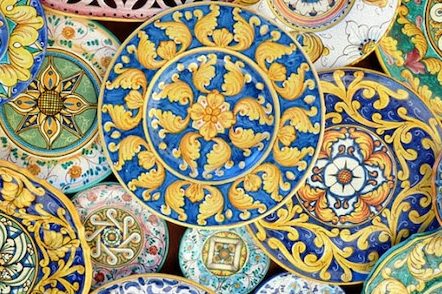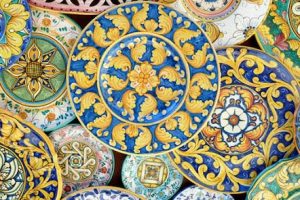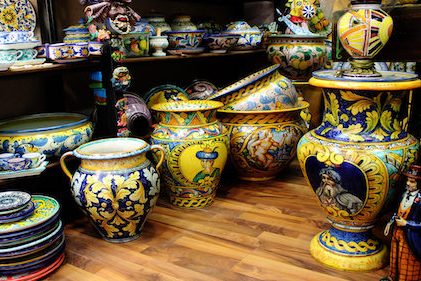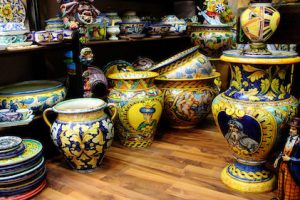 Sciacca, on the south coast, is a true pearl. Surrounded by beautiful beaches, it hosts a renowned Carnival.
And they also have an ancient pottery tradition. A walk through the lovely centre makes that abundantly clear. The local clay and typical colours make it unique.  
Patti is a small town in the Messina area. It has a strong and ancient link with ceramics. Craftsmen hand make the typical forms. Local clay was transformed in plates, vases and tiles.
On that base the artists worked and created a unique style. Maybe not the most renowned ceramic, but so worth visiting and considering.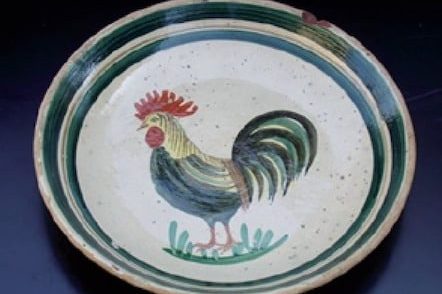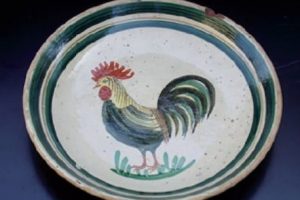 4. Santo Stefano di Camastra equals ceramic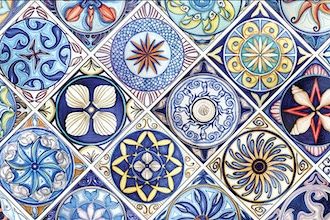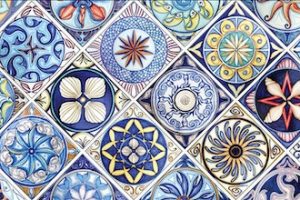 Santo Stefano di Camastra, a coastal town between Palermo and Messina. Together with Caltagirone they produce the most recognisable ceramic. It is actually the most sought after. The bright colours surely added to the worldwide success. 
Santo Stefano di Camastra ceramics are famous in Japan. They, as many other come to visit one of the many workshops in town. 
Burgio is a small town in the province of Agrigento. Tucked away in the mountains it has a long ceramic tradition. Only few years ago the wood oven closed. Being incompatible with European health and safety regulation.
The ceramic stands out for it colours, or the lack of them.The pottery is characterised by green pattern on an ochre background.
Not an easy to reach town, but well worth trying to.