No morning without cappuccino
In Italy cappuccino is a morning drink. If morning ever needs a symbol, it will be a steaming cup of cappuccino. With or without a dusting of cocoa powder. Sugar or not. As long as it comes in the right cup. And not in a foam bucket-like container.
Can you prepare it at home? Maybe. But never as good as the one served in an Italian bar though.Which is amazing for a drink with only two ingredients.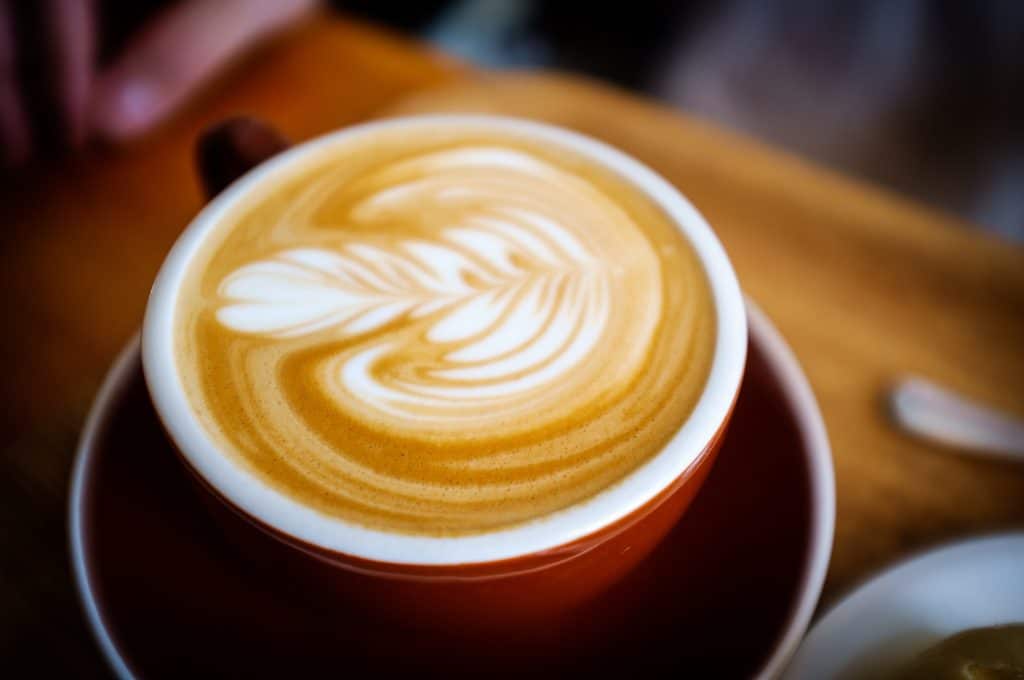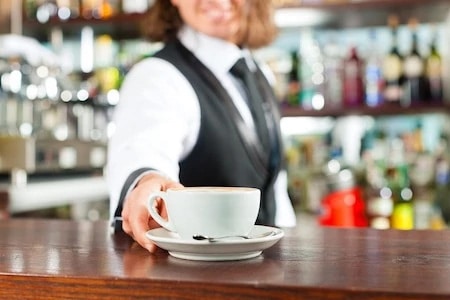 I miss my morning routine
A day, a normal day, has a cappuccino somewhere at the beginning. Not straight away. That would be a waste. Better wait till your tastebuds are truly awake. Here plain coffee, plain milk or adding them is more appropriate.
By the time you get to the bar, the day starts for real. Most of the dreadful morning ritual lays already. behind. And ordering your cappuccino goes along with declaring you are now ready to start.
Without a bar, a day never seems to start. Something which becomes painstakingly evident on Sundays, holidays or during quarantine.
Many Italians have breakfast in the bar. Well, they have one at home, in a hurry first. The breakfast at the bar is a ritual. It is full of codes, unspoken rules and has cappuccino. Every bar has its speciality, although cornetto is the outspoken breakfast champion.
Some may opt for a savoury breakfast. And then cappuccino may not be the ideal drink.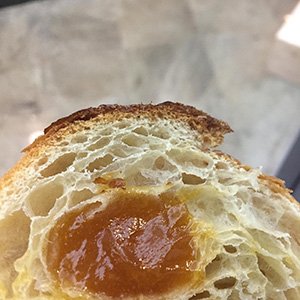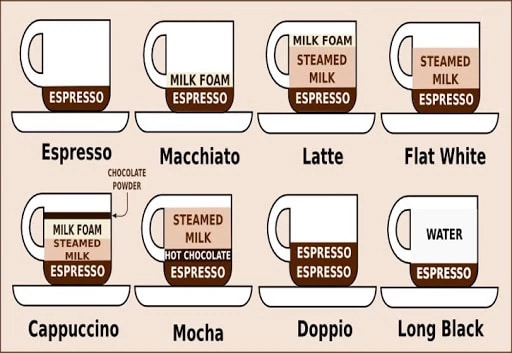 Coffee and milk. And what lays between them. 
caffè: about 30 ml of black coffee. It comes on a small cup.
caffè macchiato: coffee topped of (stained-macchiato) with milk foam. It comes in a small cup.
cappuccino: 30 ml of black coffee and 120 ml of steamed milk. It comes in a larger cup.
latte macchiato: some coffee (20ml) 150 ml of steamed milk. It comes in a glass.
Caffe latte: a cup of coffee (30 ml) and a cup of warm but not steamed milk (120 ml) are mixed
Sicily has a wide variety of sweets.They can be eaten all day long. Try them with your morning cappuccino in the bar. Avoid the savoury rosticceria. At least not have it together with your coffee drink.
As it goes with popular Italian preparations, they tend to alter abroad. Pizza, pasta, food in general travels bad. The names are mangled, procedures maimed. A cappuccino is a drink you have in a bar. Standing. Not sitting, not walking. You cannot prolong the magic.