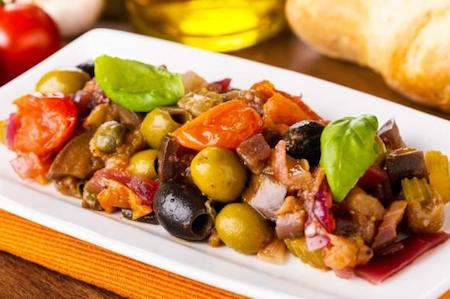 Can we speak of variations? And is there a classic preparation? Even the one most Sicilians know differ from each other.
It usually starts with eggplant. Followed by celery, onion, olives and capers. And tomato sauce. A dash of vinegar, sufficient sugar. Even then, there seems to be no consensus on quantity. Nor order. And even less cooking time. 
This unpredictability is part of caponata's success. There is no bad caponata. There is only caponata that is not as good as others.
When caponata is served without adjective, it has eggplant. Let's avoid tautologies. 
As earlier stated, there are variations even on the classic theme. Those regard the adding rather than the preparation. Some use personal touches, as to sign the dish. Cocoa powder, almonds, pistachio. Honey may substitute sugar. And fancy vinegars are pushing the common wine vinegar aside.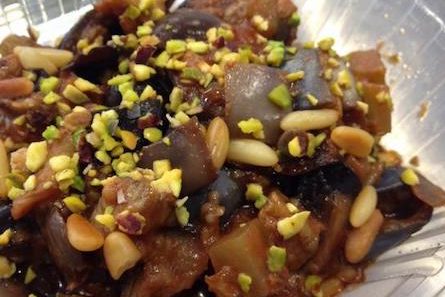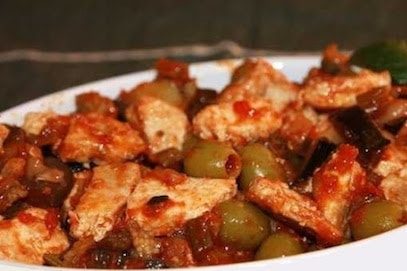 Swordfish is popular in the Sicilian kitchen. How did it end up in caponata? Some affirm the name caponata derives from 'capone' a fish (dolphinfish). Variations on a variation as it were.
There are two schools for this recipe. The one that leaves the eggplant in and those who catch the fish and jettison the vegetable.
Swordfish caponata is a bit pretentious. And that explains the current popularity. 
Yes indeed, apple caponata. And what's more, it is surprisingly tasty as well. The sourness of the apple contrasts wonderfully well with greasy meats. Excellent company for pork loin and rabbit.
Apple – or pears – substitute eggplant. Especially pears don't like the company of eggplant.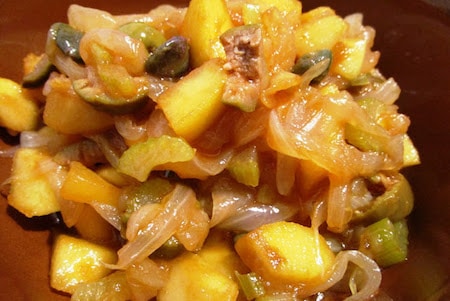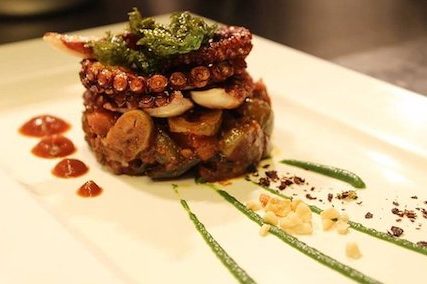 The fancy variations have always existed. Showing off not new. The luster comes with the adjective. Lobster caponata, squid and shrimp caponata. 
The procedure does not change. And truth be told, that is problematic. Sweet and sour don't allow any ingredient to stand out. So, a waste when talking taste wise. The texture on the other hand is outstanding. Specially when using squid.