Buccellato is a typical Christmas period sweet. It ain't exactly a light cake. Under a layer of shortcrust hide dried figs, nuts and chocolate.
The name derives from the latin buccellatum. Which translates as bread with a hole in the middle. As doughnuts and bagels are buccellatum. 
The ring-form recalls Virgin Mary's crown. Hence the elaborate folding and carving.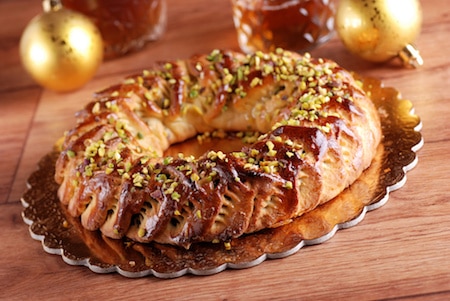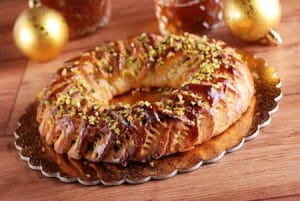 No shortcrust, no buccellato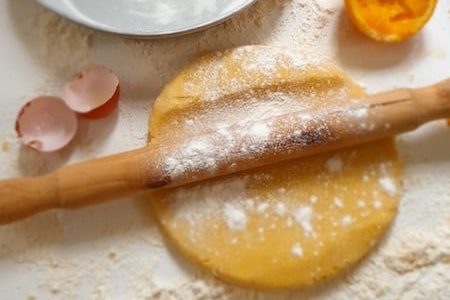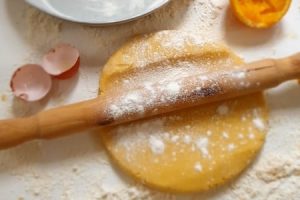 Sicilian shortcrust differs from common shortcrust. And this for two ingredients. Baker's ammonia makes the baked dough friable. While lard gives the dough flexibility, malleability. The combination of both allows a long preservability. Buccellato for example conserves for weeks. Easily.
The base is the same. Flour, sugar, eggs, vanilla and water. Before stretching the dough, let it rest for half an hour.
Dried figs are a marvelous product. Fresh figs mature in summertime. All at once. So many figs are butterflied -opened but not separated. They sunbathe for a couple of days. Some add a walnut before refolding the figs. 
The figs are separated one from another with a bayleaf. More than adding  taste it functions as an antiseptic. How cool is that?
Dried figs soak for an hour in water before they go in the buccellato. Don't forget to wring them out thoroughly.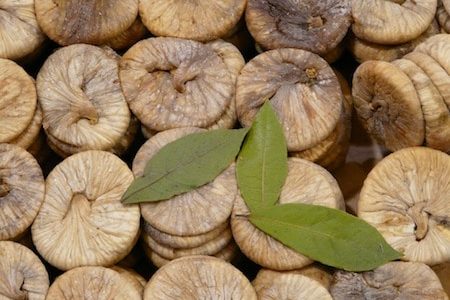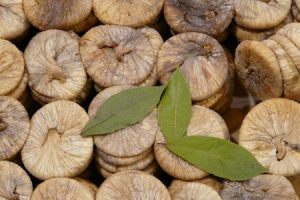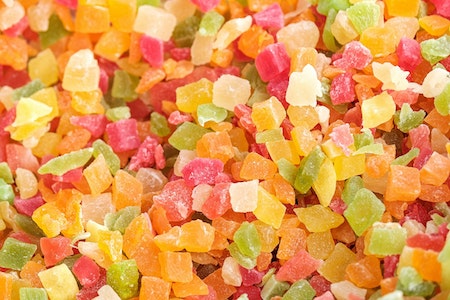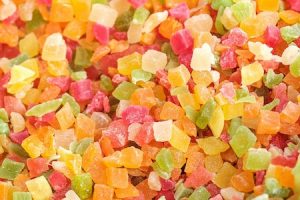 Sicilians like using candied fruit in their cakes. A cassata cake without canditi would not be the same.
The tradition of conserving fruit comes from the Far East. Arab merchants brought the technique along to Sicily. But only early in the sixteenth century they became immensely popular. It does indeed recall the baroque style. 
Citrus fruit remains the most popular, though you may find candied pumpkin in your buccellato.
Single portioned buccellato
Buccellato does not always come in a ring shape. Single portions do not differ in taste. Though they often feature a glazing and colorful sugar sprinkles.
They are ideal to serve with afternoon tea. Or as a midmorning snack with coffee.
The advantage of single portions? You do not have to conserve what remains. And you won't be tempted to eat more than you want.