Cheap, fast and somehow saucy, no, not the girls working behind the station but breadcrumbs. It's source, bread, has been heatedly discussed. Is it sacred or sacrilegious for a healthy diet? Are the plastic wrapped sliced loaves real bread? Starter yeast, beer yeast, no yeast? Lard, butter or olive oil? Not to mention the kind of flour. I am glad to tell you any bread is good enough to become crumb. You all know the use of breadcrumbs in 'au gratin' cooking and in binding meatloaf. But on pasta?

Breadcrumbs are easily found in supermarkets and shops and come in different varieties. The popularity of 'panko', the oriental version, is rapidly rising. The fact it has a fancy name and is new on the market make it more expensive and more successful. It is made of white bread and more than crumbs it comes in flakes. More traditional breadcrumbs are made by grinding dry bread, usually rather finely and often comes mixed with dry herbs. Highly unlikely to find are the fresh breadcrumbs, mainly because of the short shelf life. Here only the soft inner part of bread is shredded.
An alternative is to prepare your own crumbs. Whenever bread goes stale, put it aside, in a paper bag somewhere away from humidity or in a plastic bag in the freezer. When you need breadcrumbs, put the bread in a blender and you're done. For the following recipes, show some mercy and don't powder the bread.
There are many advantages in the DIY, not at least the price. With what you save in not buying breadcrumbs you could purchase an innocuous dego red. Bread acquires character in time; just be sure it dries and does not get mouldy. An interesting afterlife for bread. Other uses are croutons and poor knights. Here are two similar yet different preparations. Better using the panko or homemade version.
Anchovies-breadcrumb – Heat some olive oil in a pan and stir four to five anchovies till they disintegrate, then add the breadcrumbs and keep on stirring till it colours to nutmeg brown. Any darker ruins the batch and you'll have to start over again. If it does not brown enough the so-called Maillard reaction (when food 'browns') will not take place, leaving your breadcrumbs insipid.
Sicilian pine nut and raisin breadcrumbs – This is very similar to the previous version; heat the oil, add the breadcrumbs and pine nuts; raisins go in as last, when the heat is off. Born in times of dearth it substituted cheese in the Sicilian kitchen but instead of cheese, it can be added to pasta dished containing fish.
Pasta with breadcrumbs (A G&O variation)
Two cloves of garlic, cut longwise and deprived of the green sprout go in a pan with 50ml of olive oil till the garlic slightly colours. Add the spaghetti in the pan and stir properly. It is served with the anchovies-breadcrumbs. Alternatively add the anchovies with the garlic. This is a truly troublesome recipe. Many things may go wrong and even when things go well, it is distant for the non-Sicilian palate. I would serve it rather to friends, late at night or to family; they are probably clement and will not judge you more for this one.
It is a dish that when served with extreme cure and loads of frills, could bask in the light. Stuff for the better – more expensive – restaurants. "Bronze cut fresh pasta with cold pressed olive oil, Cantabrian anchovies and locally garlic topped with home-made roasted panko". Let those words to a waiter and protect yourself from being ridiculous. The lack of tomato and it being rather dry are the main reasons for its awaiting éclat. Chances of success rise noticeably with the following dish.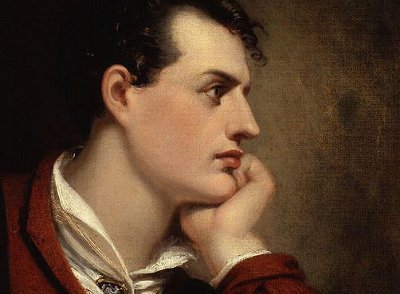 Simple and yet complex, humble yet rich, rather unknown and yet cherished, pasta with anchovies is a monument, or at least deserves one. The fact this is probably the first time you hear the name is rather telling. Also because once you will have tried it, life continues with a before and after moment. BC standing for Before C'anciova.
Infamous – It was a great moment for the police, for the state, when they found the third most wanted man in the world sitting at the table of the house where he had been hiding, in front of a plate of pasta c'anciova. The leading officer told his men to wait till the boss finished his spaghetti before putting on the handcuffs. So for four odd minutes twenty heavily armed agents stood panting, watching the criminal savoring his dish.
Famous – Some tell that when Lord Byron disembarked in Sicily it was late and the only place still open was a small trattoria near the port. The usuals where kicked out and the cook prepared pasta c'anciova for Byron's party. The poet must have been impressed and asked for that same dish during the rest of his stay in Sicily, even correcting a famous chef for not having put raisin in the toasted breadcrumbs.
Too typical? – The underlying reason this dish is rather unknown, is fear. Fear of it's passionate character, it's powerful popular origins. This is a dish that does not gainsay those origins, it cannot be served in an elegant, posh or fashionable way, it is a dish that does not tolerate adulteration. It is so real it hurts. Pasta c'anciova does not permit to be looked down on, and apparently few want it as a peer. It carries vulgarity with pride.  This is a plate that cannot even be ordered in Italian, let alone in any other language. Why not? Because it is so much more than pasta with anchovies. This is Sicily in all its abundance, in all its simplicity, in all its subtlety. 
How to serve – But back to you people now. You nor your guests give a toss about all this socio-regional barking. And why should you. This dish has a series of advantages that guarantee your success and who-knows, is a step towards drawing positive attention from the person you fancy. It is a very savory dish, so the quality of the wine you serve can be lowered a notch or two. It even withstands beer. A bit like curry does. It is an easy dish, meaning you can understand it. You understand, you know the ingredients, you understand the taste and yet it is new. Contrary to curry. If you tell your guests how it is made in the form of a conspiracy, they'll like it more. Show how reluctant you are in telling them, add a pinch of well recited jealousy, as giving away an old secret.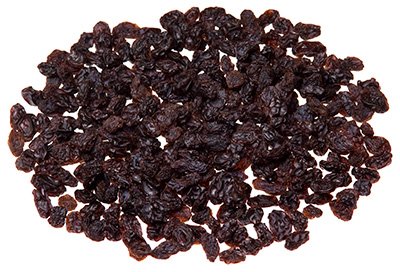 Although smaller than a start button on an iphone, raisins may be a stumbling block. Since it is an essential part of the dish you'll have to talk your way through. Few people actually like raisins, most people in northern Europe abhor them. You have to convince your guests and rely on the fact they will eventually be grateful having explored new territories.
Here are some tips. Tell your guests they can fish them out, making them look like fuzzy children if they actually do. Tell your guests it is all in the head, and so saying they are truly weak if they don't eat the raisins. Make raisin masculine, raise the raisin to unknown levels, levels in which a raisin would not recognize itself watching in the mirror; Mention Alexandre the Great, the roman army, Genghis Kahn, give raisin balls. Make sure that if a guest would want to say he or she doesn't like them, they'd be looked down upon by the rest of the company, maybe not taunted but pitied for sure.
Ingredients for four
Preparation
Ingredients for four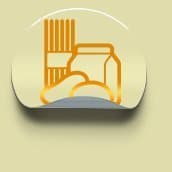 400 grams of pasta
1 big onion
2 cloves of garlic
200 grams of tomato paste (not sauce)
2 cups of hot water
The toasted breadcrumbs, pine nut and raisin version
Preparation
Here are some more things you can tell your guests: the sweetness of the raisin balances the saltiness of the anchovies; tomato paste differs from tomato sauce and peeled tomatoes. The paste is made by drying tomato sauce in the sun, and regularly mixing it so it does not oxidize and turn black; if you close your eyes tasting it, you can perceive summer. Hollow pasta would be a great substitute for the polluting plastic straws;