Pesto is a preparation more than a dish; it translates as 'I beat', and that is what it is all about, beating.
The best known pesto is the green one and bears the name of Genoa. They now claim there is only one way of preparing and outcry more than depreciate any variation. A legal document was set up to establish what ingredients must be used and where they come from. So be a renegade and make it yourself, apart being fun it is an excellent way of preparing a pasta dressing.
Ingredients for four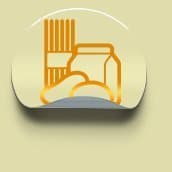 50 grams of basil leaves (that's a bunch!)
100 ml of olive oil
100 grams of hard cheese, preferably parmesan
2 cloves of garlic (remove the green sprout)
20 grams of pine nuts
coarse sea salt
Preparation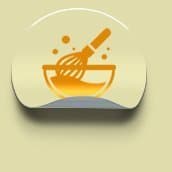 The traditional way implies a mortar; so that mortar you were given for your birthday a couple of years ago was is not utterly useless. Crush the garlic with half the salt to a mush, then add the basil and remaining salt. Be sure the basil is dry. Crush them mercilessly, then add the pine nuts and cheese, never stop stomping. Add the oil little by little till it becomes a creamy sauce. In absence of a mortar, you could use a blender. Try to generate as little heat as possible, so pulse more than make the blade spinning wild at length. The reason is that the basil leaves will turn black and the pesto turns slightly bitter. Once obtained the pesto it can be stored in the fridge.
"Beat it" cover performed by BASUDARA from INDONESIA! #BASUDARA
"DISCLAIMER: This video have been recorded before our Drummer , Samuel Rusli , Got an exclusive endorsement from SAKAE DRUMS. The Drums He used in this video is NOT SAKAE DRUMS."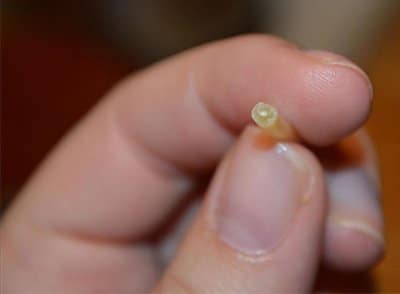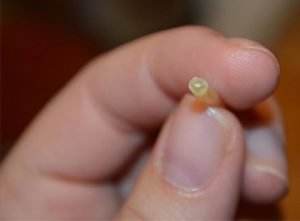 Making Genovese pesto is labour intensive and the ingredients are not all that easy to achieve abroad. And yet, although obtaining the fragrant green paste is surely the hardest part, some other steps preceding serving are likewise crucial. First there is cooking the pasta; Italians like their pasta 'al dente', meaning not fully cooked. This fashion has been going on for a while and they lifted it up to a quintessential level, to benchmark what is good, what is Italian, what is tradition.
"So if you want to get even with an Italian, serve him well boiled pasta; if the package says six minutes, make it eight, just to be sure."
The way pasta is cooked is eventually more important than the sauce. So if you are on a suicide mission or want to get even with an Italian, serve them well boiled pasta; if the package says six minutes, make it eight, just to be sure. Or you could try and find out that serving – and eating – pasta al dente does recall Italy, evokes sultry summers, lively restaurants and everlasting theatrical confusion.
Let the water come to a boil and add a spoon of salt and instead of setting the timer at the indicated time on the pack of pasta and walk off, stay and towards three quarters of the indicated boiling time, fish some out and bite it – after having it tossed from one to another hand till it is no longer dangerously hot – and judge for yourself. Having the other half still between your fingers, look for the centre: the little white spot is what makes pasta al dente. It gets smaller the longer it is cooked and the trick is to drain before it disappears. Keep at least one cup of the water apart.
Do your guests complain? Admit you used to be like them, but ever since that old woman in Italy taught you about the white spot in the middle of the pasta, you couldn't have it overcooked anymore.
Back to your green pesto. After having drained –and conserved a cup of the cooking water – add the pesto and some of the water, stirring. It must result in a creamy coating. Then top off with grated cheese.
Go Sicily! Pesto alla Trapanese
A lesser known but likewise delicious pesto is 'Trapanese', named after a city in western Sicily. It has none of the smug the green one assumed, none of the complacent superiority, but double of its character. This pesto goes well with all kinds of pasta and as a spread it is dangerously addictive.
Ingredients for four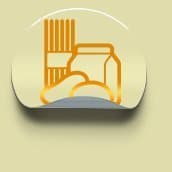 300 grams of ripe tomatoes
50 grams of basil
50 grams of grated cheese, percorino preferably
50 grams of almonds
75 ml of olive oil
2 cloves of garlic
coarse seasalt
Preparation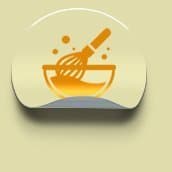 Immerse the tomatoes in boiling water for 30 seconds, then peel them and remove the seeds. If your almonds still have the brown skin on them, throw them in boiling water for 45 seconds and the peel comes of easily. Do not forget to dry them well before making your pesto. Traditionally a mortar is used, a blender does the job too. What should be obtained is a smooth, rather dense khaki-coloured paste.
A pesto with even lesser rules and differs from door to door, is the so called 'Sicilian Pesto'. With pasta, on bread, as a dip, this pesto is a match winner.
Ingredients for four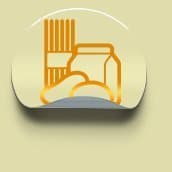 500 grams of ripe tomatoes
150 grams of ricotta cheese
150 grams of olive oil
100 grams of grated cheese, pecorino preferably
50 grams of nuts (pine nuts, almonds, walnuts)
30 grams of basil
2 cloves of garlic
coarse seasalt
Preparation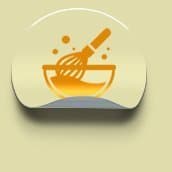 Peel the tomatoes and remove the seeds, remove the skin from the nuts decided to use. Blend everything together – or use your good old mortar, in which case keep this order: salt, garlic, basil, nuts, tomato, cheese and oil. The colour should be somewhere between orange and pinkish red. No stories needed to introduce this dish, it is pure goodness, if fills you with desire, makes you want to close your eyes and contemplate internal beauty, integrity, comfort. The general rule is that if you can crush it, it can become pesto. A quick example that tastes great and requires little work.
broad bean benevolence - bean pesto

When broad beans grow, they grow in abundance. In this short but intense period you should try this recipe. Use the early, tender beans. If not you'll have to pod them twice You can store this pesto frozen. 
Ingredients for four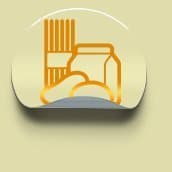 250 grams of broad beans (the tenderer the better)
100 ml of olive oil
50 grams of grated cheese, pecorino preferably
1 clove of garlic
1 bunch of fresh mint
coarse sea salt
Preparation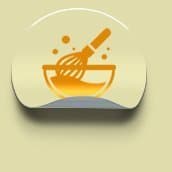 Blend everything together and use it on pasta or as a dip.