Barcellona 1, 2 and three
Here's some confusing news on Barcellona. We all know the Catalan capital. And its football team. Lesser known is the Sicilian coastal town, Barcellona Pozzo di Gotto. 
The third player does not take the name, but recalls the Spanish city. An unexpected encounter with a Gaudì inspired architecture. When visiting Sicily, put it on your list. It is well worth a visit.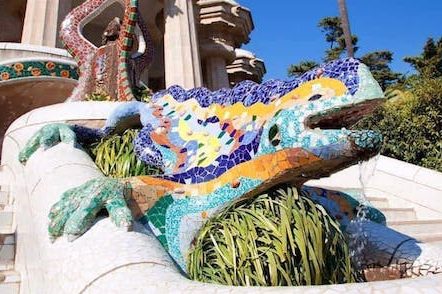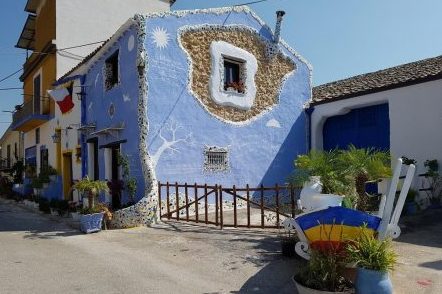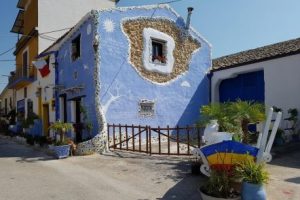 Are you in for a surprise? Not far from Palermo lays Partinico. It has a rich and interesting history. So once there, look for Borgo Parrini.
Borgo Parrini is a small hamlet in the countryside of Partinico. Parrini refers to 'priests'. And those priest were enterprising Jesuits. Today it is a well refurbished gem. It does recall the style that characterizes Barcellona, Spain.
The origins of the hamlet go way back. Somewhere in the sixteenth century, Jesuits bought the land. They constructed stables for the animals, warehouses. And, of course, a church. Later came houses for people working the fields.
The Jesuits lost control over the hamlet at about 1700. Henri d'Orleans, Duke of Aumale took control. Mainly interested in the local wine (Moscatello dello zucco), the hamlet grew. 
After the second world war, most people left the hamlet. People fled to cities. And left the countryside behind.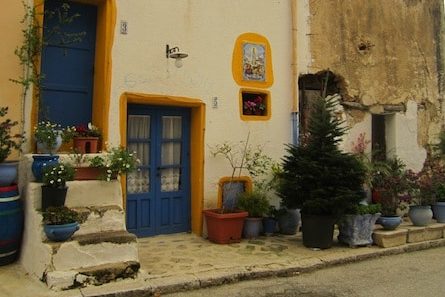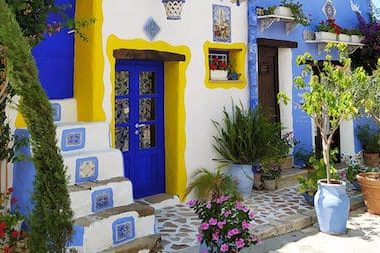 Contrary to Barcellona Spain, this is a quiet place. Surreal and enchanting, but without confusion. It fits well in the agenda of the modern tourist. Those willing to discover. Those who are not in a hurry but want to enjoy traveling.
Immersed in the Sicilian countryside, yet easily reachable. It doesn't get any more Sicilian than this. We warmly recommend a visit.