Not just a barbecue. The news went viral. Police interrupts illegal barbecue in Palermo. Images of people on the rooftop, drinking, eating. An approaching helicopter is met with fireworks. People escaping and eventually the confiscation of the incriminated material. Chairs, a barbecue, food. The social media storm reached unseen force. It is now all against the obstreperous few. All of a sudden we had an enemy with a face, with a voice.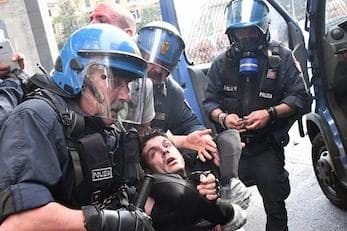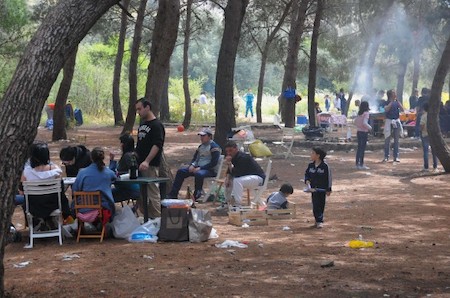 Easter and -especially – Easter Monday mean a lot to Italians. Partly for religious but mainly  or culinary reasons. The end of lent, the first festivity held outside. Easter equals barbecue. And being together. 
Since hardly anyone has a garden in Palermo, people go out. To the Favorita Park, to the country side. Not this year, with the coronavirus lock down. And that hurt. 
Nothing bonds more than eating and drinking together. And having a barbecue is the pinnacle of good fellowship. Dangerously so when mixed with alcohol. 'Waiting, sharing and not caring' is the unwritten motto.
Renouncing to such an event weighted heavily on Sicilians. If felt like a false start, it felt bitter.
When the images of people happily roasting on some rooftop arrived on social media, hell broke loose. 
A group of people sat on a rooftop. They were happy and shared their bliss, their glee with a short video message. A man claiming that beer and barbecue were the true vaccine. The thick local accent, the Neapolitan music, the unfettered insouciance. An almost caricatural portrait. 
A police helicopter spotted people on a rooftop. Some claim they were tipped off. The party disappeared. Police gathered what was left behind. Chairs, a barbecue, food. Some received a fine.
Meanwhile law-abiding citizens clambered on their keyboards. Their sacrifice, their renouncing to barbecue transformed in hate. The so far suppressed embitterment boiled over.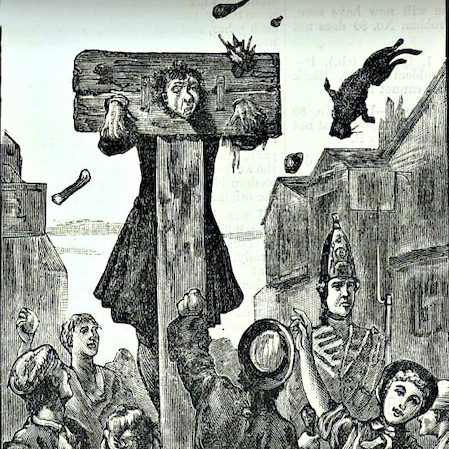 Newspapers loved the story. As did other broadcasters. The -although isolated – episode was picked up abroad.
There they added the aggravating 'mafia' factor.
The meat, an English newspaper claimed, was a gift by they mafia.
Italy remains in lock down until the third of May.
So avoiding barbecues on the 25th (Liberation day) and the first of May (Labour day).