I witnessed a hysterical scene in which a chef refused and overruled a request. Smiling.
Let's call our subject Alfredo, 'cause that's his real name and he's a jerk after all. Alfredo likes Italian food. Only Italian food. Which sucks seriously when you're in China. So he eats in international hotels, anyway complaining about whatever he was served. What he really hates is Chinese food. Chop sticks, bowls, rice, spices.
Now Alfredo arrives at a local restaurant, between two cities. He grunts and bitches about the smell coming out the kitchen. Till he sees a fish, a carp swimming in an aquarium. He points at the fish and calls me. 'Tell the man to roast that fish for me; first on one side, then flip it over. A drizzle of oil, a squeeze of lemon.' He gesticulates to elucidate what he wants while I talk to the chef. The chef smiles.
Not much later the fish arrives.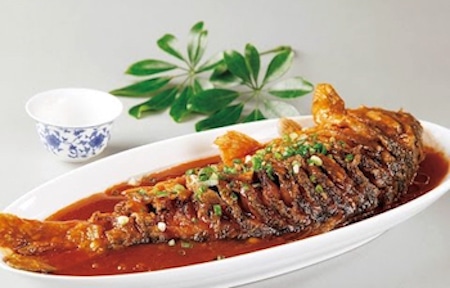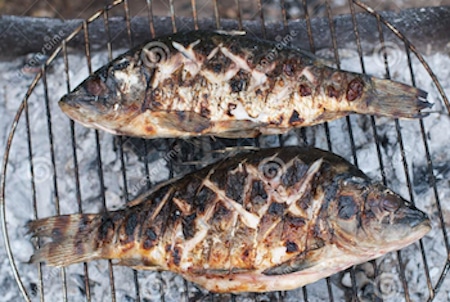 Alfredo does not recognize the fish he ordered. Because he expects this:
His rages seems to entertain the diners. When Alfredo finishes insulting me, the chef, the translator and China, he eats a bowl of white rice. With a soup spoon.