Fired up by food: natural aphrodisiac
Named after the Greek goddess of love Aphrodite, an aphrodisiac enhances, improves or enables sexual activities. Originally used to ensure procreating, recently the spasmodic search for pleasure lead to some excesses. Endangered species paying the price for men's failure. Luckily many still rely on the good old tricks and, why not, adding them to new found ones. Synthetic drugs are better than shooting a rhino just to grind its nose. Better get your ecstasy far away from the savanna. 
The aphrodisiac is used by both sexes. Historically stimulation of the male testosterone has been central. Women seem less desperate in their use. And they are apparently less prone to simply believe in them functioning. Placebos don't fool women. At the end of the article we offer you a recipe. And it benefits men and women equally.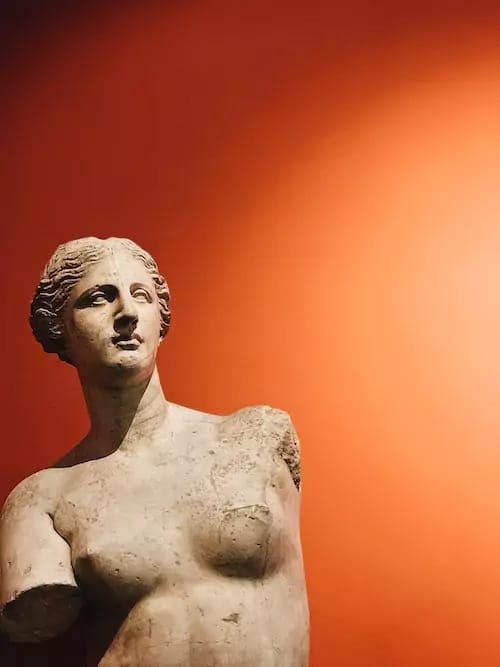 Resemblance to genitalia may seem a trifle straightforward, but are therefore truly popular. Bananas, asparagus and oysters indeed need little fantasy nor explanation. Some add dates to this list: I'd advice them to see a doctor, a real doctor. Yet, for those who are not convinced by mere shape, there are animal testicles. Calf, sheep, turkey, roosters, you name it. Eggs and sperm fall in that same group: from caviar to shirako (whale sperm). 
Among natural aphrodisiac elements we find chocolate, honey, strawberries, watermelon (?!), champagne and garlic. Chili pepper would spice you up, coffee keep you awake, while ginseng and avocados are so trendy they cure everything you pay for.
Only sporadically the artichoke is mentioned in these list. While this wonderful plant decisively helps both men and women. The mere fact mighty Zeus transformed his loved one, Cynara, into an artichoke, should be proof enough. In the 16th century people believed the artichoke could cause debauched sexual revelling. Women were not allowed to eat the vegetable.
The containing cynarin cures and heals the urinary passages. And furthermore gives a pleasant, sweet taste to seamen. Since the artichoke lowers bad cholesterol, blood may storm instead of dallying.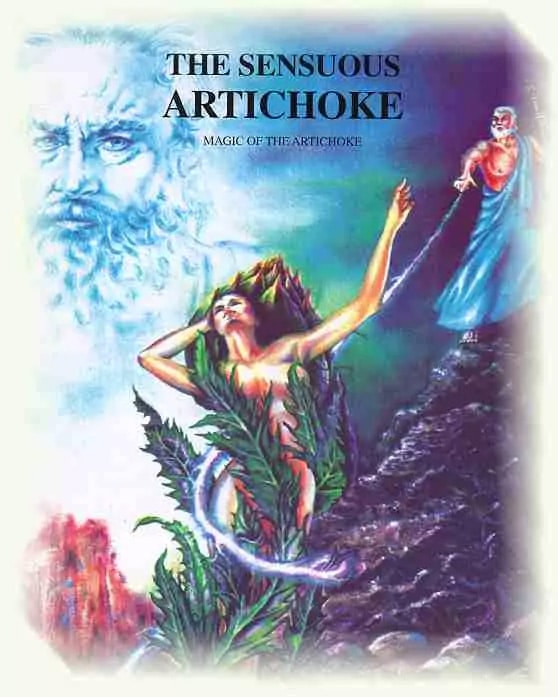 Ain't what you do, it the way that you do it
Scientist often spoil the fun by not confirming aphrodisiac properties. As they do with our artichoke. Maybe they should get out of those lab coats and play the field. Letting science for what it is, here are some other features in favor for our aphrodisiac. Artichokes are eaten with fingers, not with cutlery. This stimulates dexterity, and undeniable also proficiency in the bedroom. The eating is slow, going leaf by leaf, taking your time. Yet another valid feature in  lovemaking.
The Greek and Roman prepared artichokes with vinegar and honey. Easy peasy: 1/3 honey, 2/3 of wine vinegar. Balsamic vinegar? Why not. 
Caterina de Medici brought the artichoke to France, when she got married. Initially snubbed – she was a fourteen year old brat after all – soon the French embraced the vegetable hearty. They prepared a savory ice, highly recommendable. Artichoke hearts, ripe Camembert cheese and cream are blended and made in ice cream.
Henry VIII and his sister were very keen on artichokes. She had them planted in the royal gardens at Hampton Court. That woman had spine. Finely sliced raw artichoke cleanses the palate and sharpens not only the appetite for food. 
The Italian painter Caravaggio got in a serious fight over artichokes. Seems he couldn't settle what was better: butter or olive stew chokes. Avoid both.
We proudly present our contribution, dedicating it to Aphrodite and Cynara. With study, trial and error, highs and lows, success and failure, insisting in the empirical method, the recipe came forth. Most of the guinea pigs – friends submitted to the recipe – reacted as guinea pigs. Since big pharmaceutical industries are lurking, subscribe to our newsletter and you'll receive to recipe soon. Actually, just in time for Saint Valentine.